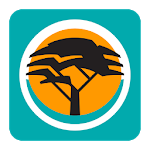 | | |
| --- | --- |
| Price: | Free |
| Version: | 5.8.5 |
| Author: | FNB |
Updates
FNB Banking App 4.25.0: New Features and Improvements
The FNB Banking App, a popular app for managing your FNB accounts, has released a new version with a number of new features and improvements. The latest version, 4.25.0, includes a new Action Panel, improved Chat Pay, and bug fixes.
New Action Panel: The new Action Panel in the FNB Banking App provides quick access to your most used banking features. You can now view your balance, make a payment, or transfer money with just a few taps.
Improved Chat Pay: The Chat Pay feature in the FNB Banking App has been improved. You can now send and receive money more easily, and you can see the status of your payments in real time.
Bug fixes: The latest version of the FNB Banking App also includes a number of bug fixes. These fixes help to make the app more stable and reliable.
If you use the FNB Banking App, be sure to update to the latest version to take advantage of these new features and improvements.
Download the FNB Banking App today and manage your finances on the go!
FNB Banking app is an application developed by the First National Bank of South Africa. This is one of the most popular financial institutions in all of Africa. The FNB Banking App rolled out a few years ago and has been growing in popularity ever since. During the Covid-19 pandemic, most of the FNB users have switched to mobile banking, and this is exactly where the application comes into play. It allows the users to pay bills, make transfers, and conduct transactions from the warmth of their homes. Take your bank with you anywhere, and complete all necessary transactions on the go.
FNB Banking App is completely free for all FNB customers. If you are thinking of switching to this bank, you are free to check out this app first. FNB app supports both iOS and Android operating systems. Windows Phone users also have the opportunity to download this app by going to the official Microsoft Store. FNB Banking app maintains a high rating of 4.0 on the Google Play Store with more than 64,000 unique user reviews. With more than 10 million downloads, it's safe to say that nearly all FNB users are using this app on a daily basis.
Main Features
Covid-19 Loan Scheme – With the Coronavirus pandemic, it became much harder to run different businesses. Most small businesses have taken huge losses and have yet to recover. Needless to say, FNB customers have also suffered from this issue. In order to solve this problem, the FNB bank offers its users loans with low percentages. This is done to help its customers regain their former business glory. If you have been operating a small business and have taken heavy losses, you are free to apply for a loan at the FNB bank.
Pay Bills & Conduct Business – Needless to say, operations such as paying bills and making transactions must be handled from our homes in order to keep our loved ones safe. In order to solve this problem, the FNB Banking app lets you pay all of your bills in seconds with just a few taps. You are also free to send/receive money, create invoices, and request funds from other users. Topping up mobile phone balance and withdrawing cash from an ATM via QR code scanner are also useful features for all users.
FNB Pay – If you are an FNB customer, you are probably familiar with this feature. However, for those who do not know what this is, FNB Pay allows you to pay at stores with your phone. The only thing you need to do is open up the app and touch the terminal with it. It only takes a few seconds for the transaction to complete.
Conclusion
The FNB Banking app is the only software that brings all FNB features in one place. If you happen to be one of their customers, this application is a must-have tool for you. In order to get started, please click the download button located on this page. We always try to upload the latest APK files for our users.