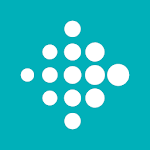 | | |
| --- | --- |
| Price: | Free |
| Version: | Varies by device |
| Author: | Fitbit, Inc. |
Version:
Varies by device
Update
Fitbit recently introduced two smartwatches, Versa 3 and the Sense. These two smartwatches cost $330 and $230. Versa 3 and the Sense are available for purchase on the official Fitbit website.
The Sense has an EDA sensor that detects your body's temperature and evaluates stress receptors. If you are experiencing a slight temperature or cold skin, the Sense will probably detect the reason behind your issues.
Connect your watch to your phone and watch live how stressed you really are and what needs to be done to improve your condition.
Brief
FitBit was launched and located in San Franciso, United States. Fitbit's main goal is to research and build watches that detect stress sensors, temperature, and helps its users improve their health condition.
Besides recognizing the issue, FitBit will also tell you what to do when you have a certain condition. The application can connect to your watch and inform you about your overall health and well-being. This app is very useful for both kids and adults.
Features
Connect to Fitbit surge, Flex, and Charge using your mobile phone.
Gps tracking and step counting.
Physical activities like meditation and yoga for your well-being.
Fitbit surge is capable of counting and evaluating your heart rate 24/7.
Fun competitions between Fitbit users and weekly challenges.
Keeping track of your calorie intake daily.
Pros
Easy to connect to an app that does almost everything by itself.
Friendly design. No more searching for options through settings.
Guided activities like yoga.
Completely free app.
100% precise detection of your stress sensors.
Cons
Slow sensor detection if you don't have a perfect cell signal.
Minor interface bugs in the platform.
Needs a pretty large amount of bandwidth.
What are the customers saying?
"I love it! 2 things I would love added; Body temperature and easier sleep scoring. I'm an insomniac, and sometimes my sleep patterns confuse the app, it doesn't want to log. It would help if you could log naps too. *Edit: now that I've had it longer, I discovered it glitches when I'm manic (I'm bipolar). It has to catch it in a sleep cycle, but I thought that's something you'd like to know."
"I have used this app for years and love it. I wouldn't have lost weight without the activity and calorie features for tracking. The wireless scale which integrates with the app shows me my weight and fat vs lean mass and keeps a record over time. Very useful app if you looking to see how you doing managing your weight and eating patterns. I highly recommend it."
"I received the Fitbit sense for my birthday as a replacement for the Samsung watch, I am thrilled! It does everything need it to and more. It is really easy to set up and use and with the app there plenty of information you can see and utilize to increase your health. Syncs perfect every time throughout the day, and gives me prompts to keep me motivated. With the premium account, I can use so many features plus the Yoga classes which allow me to cancel my other more expensive subscription!"
Conclusion
As far as we can tell, Fitbit watches are quite popular and useful. The users are pretty satisfied with this product for now.
If you wish to lose weight, manage your calories, and take part in healthy physical activities, you might want to get one for yourself.