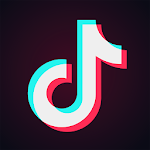 | | |
| --- | --- |
| Price: | Free |
| Version: | 17.7.41 |
| Author: | TikTok Pte. Ltd. |
Updates
TikTok will be banned in the USA by 15th September, unless Bytedence organization works out a deal with Microsoft or any other company. The official command was sent by the Trump administration.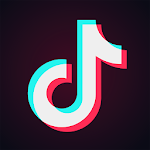 TikTok
Brief
TikTok is an app, where you can put the music on your videos by choosing them from your phone or the applications' storage. The app is global and today is in the top 3 of the most popular apps. People can make lots of different musically themed videos with TikTok and then they can choose the population of which will see their videos.
Usually, Tiktok users share their videos with followers and friends, but social media "stars" have used it to become famous and financially secure by sharing their vids all around the world.
TikTok actually originates from China, where the app is called Douyin, but the Bytedance company bought TikTok in 2017 and remade the original one for America.
TikTok logo, themes, and design are different from the original app.
Features
•TikTok just like the other popular apps offers you the videos of your taste.
•TikTok has all the basic video editing tools you need to make a good video.
•Stickers, emojis, and writings
•It's free and you can upload the song of your choice and use it in the app. You can see all genres of music in TikTok.
Pros
The app is enjoyable to say at the very least. While being on a couch with nothing to do is not fun, TikTok can solve it.
Customizing videos of your own taste and sharing it with your friends and followers is a lot of fun, trust me. Tiktok like mentioned above also has video editing options, which can make videos filled with music even more fun. You can easily become the star of TikTok if you have originality and interesting content. There are tons of people, who are considered financially secure because they put out content on TikTok, which everybody wants to see. The TikTok application is totally free on both Android and IOS systems.
Cons
As much fun as it sounds, Tiktok has its' disadvantages. There have been several cases, where children have been shamed for their appearances on their videos, for their language, clothing, and so forth. While it has bright sides on the outside it has a lot of dark sides, which can strongly psychologically damage the user. Children usually tend to imitate other videos they see through social media and with the app being so easily reachable millions of people can see a little child's video and make fun of it.
Conclusion
TikTok application is a fun app to enjoy some of the funniest videos you will ever see and it lets you create your own videos, making it even more fun.
While Tiktok has been criticized for promoting some of the self-destructing behavior, it certainly has not lost a step in terms of users. Tiktok today is in the top 3 of the most popular apps used daily along with Facebook and Instagram.