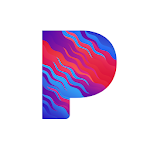 | | |
| --- | --- |
| Price: | Free |
| Version: | Varies by device |
| Author: | Pandora |
Version:
Varies by device
Update
Pandora mobile has a new amazing feature called "For You". It is a personalized system that picks and recommends specific, customized music to its users. All of this happens after exploiting a specific user's search history.
Brief
Pandora Music Mobile is a radio-type music app that's available for download on iOS, Android, and Windows phones. The users have full authority when it comes to choosing a song. They leave positive or negative feedback, which then helps Pandora Music pick related songs for the future.
Pandora Music features only two subscription packages. One is free but packed with lots of ads. The other one is paid and ad-free. In October 2015, less than five percent of users have chosen a paid subscription package. This app features more than 900,000 songs and 90,000 artists. It was said that the song library would double every two years. Since we are now in 2020, just imagine how rich that library would be for new subscribers.
How to Download and Use Pandora Music
Pandora Music mobile is mainly designed for iOS and Android users. However, there is still a plan available for Windows phones. Truth be told, the Pandora application has a lot of glitches on Windows devices. The good news is it was said to be fixed fully at the beginning of 2020. BlackBerry phone owners are restricted from using the app but are free to go to Pandora Music's official website and use it to their hearts' content. Other than that, the Pandora app can be found both on Google Play and Apple Store.
Features
There are a lot of options when using Pandora Music radio. For example, you can choose to play pre-chosen songs, or explore new ones. You can also create your own playlists from given radio stations and customize everything in it. As mentioned above, users have full authority on which songs will play next. If you are using Pandora Radio, you will quickly notice that if you dislike (thumbs down) any song, it will never be played again.
Another good thing for listeners is the ability to ban artists from their lists. If a certain artist is disliked twice in a row, his or her music will be removed from your playlist and the person who's streaming will likely be banned. Users can also skip the songs they do not like, but, in order to protect the authors, too many skips will be reduced for some time on the user's side.
Pros
Comfortable design, very easy to use.
The ability to choose and customize your own playlists.
High-quality music streaming.
Quick buy button on songs that are priced.
Cons
Artists tend to get banned if many people dislike their music.
It's very hard to skip a few songs ahead, because of the skip ban.
A few glitches here and there. Sometimes the app tends to freeze and crash.
Conclusion
Overall, this is a pretty good app for music and radio lovers and is rated accordingly. Google Play store features a score of 4.3 and most reviews seem to be natural. Anything higher than 4.0 for a music app is considered high quality.