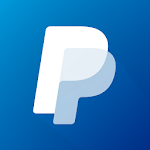 | | |
| --- | --- |
| Price: | Free |
| Version: | 7.33.2 |
| Author: | PayPal Mobile |
Update
Paypal will have 8,500 CVS stores in late October. Paypal users will have the advantage of cashing their balance via register. Fees will not be included in this transaction.
Since April, Paypal has the approval to give out business loans to the general public. They have already given out more than $10,000,000 in credits. Paypal is now free to evaluate a certain user's account and loan as much money as they see fit.
Brief
Paypal is a free, U.S. based online payment wallet developed by Paypal Holdings. Originally, Paypal was launched in 1998 to develop a security program for all devices including phones, tablets, and personal computers. After some time, Paypal switched to an online payment system. This company grew quickly in popularity and started to attract many businessmen as potential buyers. Finally, Paypal was acquired by eBay in 2002 for $1,500,000,000. eBay users quickly switched to this payment platform and later the whole world started using it after Paypal's expansion.
With Paypal, you can shop online, buy clothes, electronics, etc, and all of this while only using an app downloaded on your phone. Paypal allows the money transfers between two individuals in a matter of seconds. Paypal's transaction is the fastest as far as online transfers are concerned. Sending and receiving money is as simple as it gets. The only thing you need to provide in order to get paid is your Paypal email address.
Features
Quick money transfers. Forget the old payment methods when you had to go to the bank and use cash to transfer it to someone else. Paypal features a one-click payment process both for sending and requesting money. There are fees included, but it's totally worth it.
Paypal covers more than 100 countries. Needless to say, all of them are qualified for quick transfers. Fees are set differently for every country. For example, if you live in the U.S. and wish to transfer a lot of money, you will not be charged a regular fee. What's better, every user can withdraw money from a Paypal balance to a bank account with one tap.
Safe refund service is probably the best feature Paypal has today. Do not worry about getting ripped off or scammed. If you have been scammed and did not receive the desired product in return, you can open a ticket or call customer support to resolve this issue. We are also using Paypal and they have never failed to refund the money back.
Pros
Lightning-fast transfers.
No fees in certain countries.
Easy to use interface.
Mobile app with a fingerprint scanner.
Good refund policy.
Quick money transfers from Paypal to a bank account.
Cons
Sometimes the balance gets frozen for a specific reason.
Large fees outside the United States.
The mobile app has a few bugs and does not implement every feature from the Paypal interface.
Conclusion
Overall, Paypal is the most widely known money transfer company. Despite a few bugs here and there, Paypal provides a nice and smooth experience for its users. The only thing you need in order to get paid or send money is an email address. No more waiting in lines at the bank. Download the official Paypal app either from our page or the homepage and start sending/receiving money instantly.