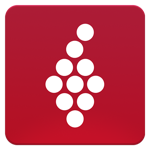 | | |
| --- | --- |
| Price: | Free |
| Version: | 81872 |
| Author: | Vivino |
Founded in 2010, Vivino is arguably the largest wine community in the world. It represents both a wine shop, and a community where wine lovers gather together and give each other advice on which wine to buy, tasting experiences, and so forth. There are thousands of different wine styles uploaded to the Vivino website each day, making it one of the most popular places where wine lovers go shopping on a daily basis. Vivino recently developed an app that includes all the features of the official Vivino website. Both the website and application are used by millions of users on a daily basis.
Vivino app is completely free that supports both iOS and Android operating systems. Windows Phone users also have the option of downloading this app by going to the official Microsoft Store. Vivino application maintains a high rating of 4.6 on the Google Play Store with more than 144,000 user reviews. However, these numbers alone do not reflect the popularity of the Vivino app, because most downloads happen on the official website. If are a wine lover, you definitely need to get this app. It is completely free and does not include any in-app purchases.
Main Features
Popularity – 42 million users simply cannot be mistaken. The Vivino community is the largest in the world, which means that almost any wine lover has stumbled upon their website/application at least once in their lifetime. You can use this app and be sure that you are making the right choice. If you are a beginner in the wine world, you are also free to ask for advice when it comes to purchasing the right kind of wine.
Products – There are thousands of wine products listed on the official Vivino app. All of them are sorted by popularity and prices. If you know your wines, you will find your way around the Vivino website pretty quickly. However, if you are still a beginner, you can ask millions of users for advice. The community is very supportive and will help you each and every time.
Ratings – Every user looks at the wine ratings before making a purchase. You can be sure that all ratings on the Vivino app are provided by real users. Sure, there is a way to fake the reviews, but the moderation team closely watches the rating section. You too have the ability to leave a review, which will be approved immediately.
Information – Each wine product contains a lot of information that covers nearly all aspects of the product. You will be able to see the wine history, year of making, and so forth. If you would like to know more details about a certain product, you are free to message the seller, after which they will kindly reply back with the requested details.
Conclusion
All in all, the Vivino application is a must-have tool for all wine lovers. You can buy, rate, review, and track your wines easily with this app. In order to get started, please click the download button located on this page.