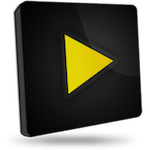 | | |
| --- | --- |
| Price: | Free |
| Version: | 14.2 |
| Author: | Rahul Verma |
You can watch different videos on Facebook, Youtube, Instagram, and many other social media platforms, but none of these features a downloading function, which is sometimes very frustrating. In order to solve this problem, we are presenting you with an excellent app called "Videoder". This application will allow you to download videos from just about any social media platform. Please note that by downloading this app, and using its features you are not doing anything illegal.
Videoder is free music, and video downloading app that can be acquired from Google Play Store. But, we are offering the cleanest version of this app right here, on this page. Simply click the download button and get started. This APK version is clean and has been scanned with different antivirus software.
Main Features
● Download videos – This is the main feature of the "Videoder" app. With this, you will be able to download videos from websites like Facebook, Instagram, Twitter, Youtube, and so forth. The Videoder app also supports different file types like .mp3, mp4, .mov, and so forth.
● MP3 converter – Needless to say, this feature is mostly used for converting Youtube videos to .mp3 files. With Videoder, you will be able to do just that in seconds. No more searching on Google for different websites. Truth be told, none of them work perfectly, but the Videoder app does the job just fine.
● Batch downloads – Batch downloading function will help you download lots of video files in one tap. For example, if you are listening to a nice playlist on Youtube, and are too lazy to convert them separately, use the batch feature and download them at once.
● Smart link detection – This feature helps your phone automatically learn about your intent. Whenever you copy a link into the Videoder app, the software automatically decides what to do with the provided link. Be it a song, video, or a podcast, Videoder has all the tools to convert, download, or remove the given file.
● Built-in browser – Copying links is not hard, but why do that when you have a nice built-in browser inside the app? That's correct, you can now browse different websites like Youtube, Facebook, and many more from within the app, and download their content with a simple click.
● Customization – The Videoder app has a simple design, and if you don't like the main layout, you are always free to change it. Videoder comes with free different templates, allowing you to customize the app as a whole.
● File settings – If you are not on the Wi-Fi, and need to limit your internet data usage, the Videoder app will let you adjust the quality of the videos. For example, if you only have 1 GB left on your network, do not download videos that exceed the given size. Simply drop the quality down, and download files at a lower size.
Conclusion
Overall, Videoder is a perfect app for those who would like to download videos that the general public has no access to. Simply click the download button on this page, and acquire the latest APK file of Videoder.