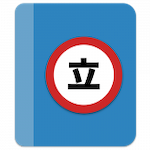 | | |
| --- | --- |
| Price: | Free |
| Version: | 0.8.4 |
| Author: | Javier Tomás |
Developed in 2015, Tachioymi is one of the most popular manga readers in the world. For those who are not familiar with the manga, it's a Japanese comic being read by tens of millions of people on a daily basis. However, reading a lot of different manga series at a time requires going to different websites as well as a lot of browsing. In order to solve this problem, the Tachiyomi team came up with a great idea to develop an app that will include some of the most popular manga series in one place. Gather manga materials from popular providers like Kissmanga, Mangafox, Mangakalot, and so forth.
Tachiyomi is a free app that supports both iOS and Android mobile operating systems. Sadly, this is a third-party app and cannot be downloaded from official sources like Apple and Google Play Stores. This is where we come into play. You can download the latest APK file of the Tachiyomi app straight from this page. Tachioymi has a great reputation among readers and is a beloved app in nearly all countries. Tachioymi will allow you to read manga for free, all day long. The best thing is that you do not have to pay anything in order to access the features of this app.
Main Features
Popular Manga Providers – There are thousands of small websites providing manga series for free, however, it is a pain to go through all of them in order to find the reading material. Tachiyomi solves this problem by bringing all manga series together from the world's most popular manga providers. Access all manga series featured on Kissmanga, Mangafox, Mangakalot, and so forth. You can read popular manga series like One Punch Man, Attack on Titans, Naruto, Bleach, One-piece, and more.
Simple Design – The Tachioymi app features a nicely developed designed that is extremely user-friendly. The app itself is built on a lightweight engine, which means there will be no major bugs or sudden freezes. The manga material itself is a simple collection of large pictures and does not require a lot of internet bandwidth. However, a typical manga chapter consists of 20-45 pictures and browsing all of them can greatly eat into your internet data. It is highly recommended to use this app while being connected to a wifi source.
MyAnimeList Support – MyAnimeList is the largest anime and manga review website in the world. With Tachiyomi, you will be able to access scores, descriptions, and reviews provided on the MyAnimeList website. If you are proficient in manga reading, surely you will want to read a lot of details about the characters, story, and plot. Tachioymi makes all of this possible by integrating the MyAnimeList platform straight into the app.
Conclusion
Overall, the Tachiyomi app is a perfect tool for reading various manga series. You will not be limited to just one website because Tachioymi features all content distributed to the most popular manga provides. In order to get started right now, please click the download button located on this page.