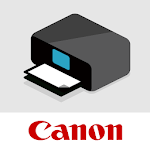 | | |
| --- | --- |
| Price: | Free |
| Version: | Varies by device |
| Author: | Canon Inc. |
Version:
Varies by device
Brief
The Cannon Print Inkjet/Selphy application can wirelessly connect to all types of printing machines. Wirelessly you can take control of the printer and command the available options. You can control settings and important details of the printer.
You can monitor the status of the work you requested wirelessly through the app.
The app can be used by both Android users and IOS users and it is available on the Play Store and App Store.
Features
•Print multiple different pictures at the same time
•Control the process (monitor it through your phone and adjust it the way you want)
•Scan documents
•Use any type of device monitoring the process ( smartphone, iPhone, tablet)
•Manual availability online if something goes wrong
•Ability to check levels of the ink
•Scan feature with all the modern updates
How to use the app
•The app is really simple to use.
•Open the app
•Choose the photo you want to use
•Proceed the way you want (Print, scan, etc.)
More
JPEG files are supported only when you are trying to print.
If the photo isn't clear then the outcome may not be something you expected.
Note: Make sure to have/take clear pictures of the printing material to print them correctly.
Like we mentioned above, you need smartphones and tablets with NFC.
Conclusion
The Canon print inkjet/SELPHY application is an interesting and innovative app that helps you wirelessly connect to the 3 types of printing machines to control the process. You can scan, print, and use all of the features of the printing machine by using your smartphone or the tablet. The app also provides information about the printer itself. The app will inform you for example if the ink is on low levels and you need to add it.
The user can also control the setting of the printing machine through the app with just a few taps. While it may seem hard at the beginning, don't worry it is really used to use the application as we demonstrated above. The app offers a variety of options you can take command of and makes it really comfortable for every user.
While the app is without a question a really comfortable and helpful creation, it has some cons that we can point to. The app isn't available in all regions. Also, it only works on 3 main kinds of printers. These three are Pixma, Maxify, and Selphy. Unfortunately, other types of printers aren't supported through the app and users need to make sure they buy any type of these 3 printers shown above to use the Cannon Print Inkjet.
The application is available on both biggest platforms, Play store and App store, and the details on both types of platforms about using are basically the same. There are some minor differences, but overall the app is pretty much the same on both platforms.