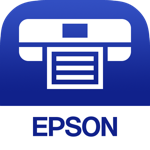 | | |
| --- | --- |
| Price: | Free |
| Version: | 761 |
| Author: | Seiko Epson Corporation |
Epson iPrint is an awesome tool that lets you print photos and documents straight from your mobile phone. The only thing you need to do is install the app and connect your mobile device to your laptop or personal computer. Everything else can be done from within the app. Epson iPrint will let you print documents from Microsoft Office, Google Drive, Dropbox, and even Gmail. Epson will make the printing process a lot smoother with convenient printing tools. With more than 100 million downloads worldwide, Epson iPrint claims the top spots in all stores today.
Epson iPrint is a free tool that supports both iOS and Android mobile operating devices. You can acquire this awesome app for free both from this page and Google Play/Apple Stores. Windows phone users also have the opportunity to download this app from this page or the official Microsoft Store. Epson iPrint maintains a pretty high rating of 4.5 on the Google Play Store with more than 251,000 unique user reviews. We took the liberty of conducting a little research, and after skimming through the reviews, we could not find instances where users reported heavy bugs or major fixes.
Main Features
Print Photos & Documents – The Epson iPrint app allows you to print anything straight from within the application. Just connect your phone to your printer and let the application do the rest for you. The printing process is pretty straightforward: Once you connect the device to this app, you will be able to see a print button on top of every document. By clicking the "Print" button, you will be able to put your printer to work in seconds.
Print Documents From Third-Party Sources – We can all print documents from our personal computers, but this app takes the printing process a notch further. Simply enter your favorite file hosting account and print different types of documents straight from your phone. This means printing from Gmail, Dropbox, Google Drive, and more.
Email Attachments – The best thing about this app is that it lets you print attached documents. Have you ever wanted to print a file attached to your email without downloading it? Well, now you can. Epson iPrint allows you to print anything as long as you can open the document. The printing process is quite fast too. After your click the button, the signal is transmitted directly to your printer using a cellular signal.
Optimize Print Quality – Many applications do not let us optimize the print quality, but Epson iPrint will let you adjust resolutions as well as width and height. With awesome features like this, you will make sure to get the highest quality possible out of your documents.
Conclusion
All in all, the Epson iPrint application is a useful tool for any printer owner. If you want to print documents or pictures straight from your phone, simply click the download button located on this page to get started. We always strive to upload the latest APK files for our users.