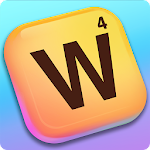 | | |
| --- | --- |
| Price: | Free |
| Version: | 12.713 |
| Author: | Zynga |
Words With Friends is a fascinating word game developed in 2009. This game has been growing in popularity ever since it came out. The easy to get around the platform, simple interface, and rich content attract millions of users from all around the world. The gameplay is pretty straightforward: You are given a few characters, and you have to make a word out of them, that is it. However, this game is not as simple as it sounds, because the levels get harder and harder as the game progresses. The game also includes social media platform features that allow you to play Words With Friends with your friends and family.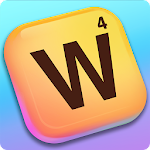 Words With Friends
Words With Friends is a popular app that supports both iOS and Android mobile operating systems. It does not matter if your phone is old, this game has support for older phones as well. You can download this game from both iOS and Android stores. The Words With Friends game maintains a high rating of 4.2 on the Google Play Store with more than 1.7 million user reviews. With more than 100 million downloads, Words With Friends is one of the most popular games ever created.
Main Features
Assemble Words – Of course, assembling the words is the heart and the soul of this game. If you are not good at this, it would be logical to skip the game. However, the vast majority of people tend to get a hang of this game pretty quickly. So, if you don't do well at first, do not give up, and keep assembling the words as you go. The levels will get harder as the game progresses, but you will be given more time to deal with more difficult tasks.
Invite Friends – The Words With Friends game has a Facebook sign up feature built within the application. This means that you will be able to play Words With Friends with your actual Facebook friends. You will be able to see their scores, profile picture, and basic information. If you wish to stay anonymous, you better sign up by email, but it is much better to be a top-rated player and be recognized for it.
Addicting – There is an age limitation set on this game. Children below 13 years of age are restricted from playing this game. Besides enriching your vocabulary, this game can become quite addicting, and this is the primary reason children are not allowed to play. Even as an adult, you have to be careful while playing Words With Friends. Many hours can pass you by without you even noticing.
Simple Interface – This game features a crossword-like interface in which the words are distributed evenly. The only thing you need to do is to make sense of the letters given to you. Remember, this game is pretty lightweight, and does not require a lot of internet bandwidth in order to function at a high level.
Conclusion
All in all, the Words With Friends game is a pretty addicting app for all people. If you want to get started right now, please click the download button located on this page. We always try to provide the cleanest APK files for our users.