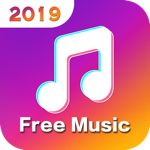 | | |
| --- | --- |
| Price: | Free |
| Version: | 1.2.1 |
| Author: | Free music player creator |
Free Music is a widely popular application that lets you listen to and download millions of songs for your listening pleasure. The main reason this app grew in popularity so quickly is that all music included in the library is licensed, which means you do not have to worry about downloading tracks from third-party sources. Free Music includes a nicely built floating player, which makes the overall listening experience much smoother. With a huge licensed library, you will gain instant access to millions of songs from various popular artists like Ed Shareen, Katy Perry, Pit Bull, and so forth.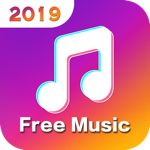 Free Music
With more than 100 million downloads worldwide, Free Music is one of the most popular music apps ever developed. It supports both iOS and Android mobile phone operating systems. You can acquire this app both from this page and Google Play/Apple Stores. Free Music maintains a high rating of 4.5 on the Google Play Store with more than 115,000 unique user reviews. We have skimmed through the comments, and as it turns out, most of the users are quite happy with this app. Also, we could not find instances where people reported heavy bugs or major fixes.
Main Features
Unlimited Songs – You can choose from various genres like Hip-Hop, Rock, Metal, Pop, and so forth. It is pretty unusual in today's world to have the luxury of listening to millions of tracks for free, but this application does the job just fine. If you are a person who does not like spending money on music, Free Music is made especially for you. Simply download this app, and enjoy a limitless music experience without having to pay anything.
Playlists – Of course, what fun would a music app be if it did not let you make up your own playlists? The Free Music app has a nice feature that lets you add different tracks to your playlists with a simple tap. This way, you will be able to make huge playlists in seconds. What's even more amazing is that you can download each and every song included in your playlist for free.
Offline Mode – Truth be told, it takes a lot of internet bandwidth to be able to listen to music online 24/7. In order to solve his problem, the Free Music app features an offline mode for those who don't like spending a lot of internet data. Just switch to a wifi source for a few minutes, pick your favorite songs, download them for free, and enjoy the free offline mode as much as you want.
Conclusion
With the hottest tracks and playlists, Free Music is one of the most popular apps on the market right now. If you still have not acquired this app, you are greatly missing out. Free Music has supported nearly all devices. Android, iOS, and Windows phone users have the opportunity to install this app for free. In order to get started, please click the download button located on this page. We always strive to upload the cleanest APK files for our users.