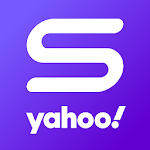 | | |
| --- | --- |
| Price: | Free |
| Version: | 8.6.2 |
| Author: | Yahoo |
Update
Yahoo Sports rolled out a new update that lets the users watch all content provided by the NFL. You can now watch all games from NFL on Yahoo Sports for free. Keep track of the latest scores simply by signing in with your Yahoo Sports account, and never miss an important game ever again.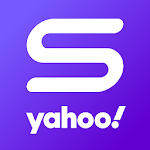 Yahoo Sports
There is also another feature added to Yahoo Sports called "Watch together", this option will let you invite up to 3 friends to watch an NFL game together. This feature is probably the most important factor for Yahoo Sport's growing popularity.
Brief
Yahoo Sports allows you to watch NFL games, championship league, and many other sports channels. This application will not ask you to pay anything once you have signed up, meaning all content is free after the subscription is completed.
Yahoo Sports is a free app that can be downloaded both from this page and Google Play/Apple stores. It maintains a high rating of 4.7 on Google Play Store with more than 101,000 user reviews. We have skimmed through the comments, and as it turns out, most of the users are enjoying the Yahoo Sports app on a daily basis.
Main Features
Watch NBA, and WNBA – You will be able to enjoy all content provided by NBA, and WNBA. Most researches show that 20% of NBA lovers also watch WNBA games, which makes the Yahoo Sports app all the more loveable. You will be able to get scores in real-time, as well as stream any game as far as NBA, and WNBA is concerned.
Watch NFL – Needless to say, Yahoo Sports also lets its viewers watch NFL games. Get the latest updates on a daily basis, as well as stream any game of your choosing. The good news is that the Yahoo Sports app supports 4K streaming, and if your TV also has this feature, you will be able to enjoy all games in the highest quality possible.
Watch NHL – Watch NHL games, see live scores and stream matches to your TV. This feature was added as soon as the Yahoo Sports app was launched, and remains the top item on the Yahoo Sports app list.
Watch Soccer – Call it Soccer, or Football, it does not matter, Yahoo Sports has got it all. If you are a football lover, you will be able to enjoy Europe Champions League, La Liga, Europe League, and so forth. Get the latest notifications delivered straight to your phone, and stay up to date with the Yahoo Sports app.
4K Quality – We have already mentioned this feature, but it needs its own paragraph because not many channels are streamed in 4K resolution these days. Please note that your TV also has to support this feature, otherwise you will be unable to watch the games in high quality.
Conclusion
If you are a sports lover, getting this app is something you should definitely consider. Granted, there is a monthly payment, but it is worth every penny. In order to get the latest APK available, simply click the download button located on this page.