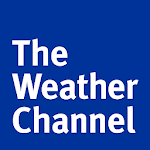 | | |
| --- | --- |
| Price: | Free |
| Version: | 10.5.0 |
| Author: | The Weather Channel |
About The Weather Channel
Name:
The Weather Channel
Updates
The Weather Channel App 8.2.8: New Features and Improvements
The Weather Channel, the popular weather app, has released a new version with a number of new features and improvements. The latest version, 8.2.8, includes a new radar overlay, improved storm tracking, and bug fixes.
New radar overlay: The new radar overlay allows you to see different types of weather radar data, such as precipitation, wind, and lightning. This makes it easier to track storms and understand the weather conditions in your area.
Improved storm tracking: The storm tracking in The Weather Channel has been improved. The app now tracks storms more accurately and provides more detailed information about them. This makes it easier to stay informed about severe weather events.
Bug fixes: The latest version of The Weather Channel also includes a number of bug fixes. These fixes help to make the app more stable and reliable.
If you're a weather enthusiast, be sure to update to the latest version of The Weather Channel to take advantage of these new features and improvements.
Download the The Weather Channel app today and stay ahead of the weather!
The Weather Channel app is one of the most downloaded weather items in the world. It was meant to become an industry leader in the weather category. We will not judge whether they have accomplished this or not, but the good features of The Weather Channel cannot be denied.
It does not matter if you are planning to spend your day at home, or plan to have a cookout with your family, it's still a good idea to have an app that informs you about the upcoming weather. This app shows statistics like temperature, wind, moisture, and so forth. You will be able to check out hourly, daily, and even weekly weather forecasts from the Weather Channel app.
This application can be customized according to your needs, meaning you can set your city as your primary location, and get updated 24/7, on a daily basis. However, there are other options that let you add favorite cities, or countries, informing you about different weather in all locations.
Main Features
● Weather Conditions – The Weather Channel app shows the current weather conditions in both Celsius and Fahrenheit. You can have a pretty nice view of the live map, which shows the upcoming weather changes if there are any.
● The Hurricane Central – There is a whole feature dedicated to this subject. The hurricane central category shows whenever there is a hurricane coming. It also informs you about the possible casualties, speed of the hurricane, and so forth.
● Satellite View – You can see the world from up above, and we must say, it's probably the best feature of The Weather Channel app. Open up the map, choose a location, and see what's going on in specific cities, or even countries.
● Dynamic Screen – This feature is targeted to Android users only. If you install the app and grant it every permission, The Weather Channel app will customize your screen, access your GPS location, and show your local weather conditions on a daily basis.
Other Features
● Vertical Layout – This application uses a vertical layout, which means you will not have to scroll through the pages in order to check out different locations.
● Radar Map – The radar map shows everything from your current weather to hurricane conditions across the whole world.
● Weather Widget – The weather widget will be installed on your home screen, showing you the current weather in your location, as well as the temperature.
Conclusion
Once again, we are sorry to inform you that Apple users will not be able to get this app. However, if you are an Android user, and would like to have a well-functioning weather app on your phone, The Weather Channel is probably your best bet. We took the liberty of updating this app to the latest version, and now you are able to download a clean file along with its updates straight from this website. In order to get started, click the download button located on this page.