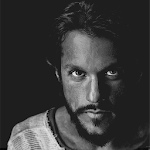 | | |
| --- | --- |
| Price: | Free |
| Version: | 1.2.88 |
| Author: | VidAngel |
The Chosen is one of the most popular pieces of Christian media in history, and now it presents us with an app solely dedicated to watching the TV series called The Chosen. This app is free and can be downloaded both from Google Play and Apple Stores. It maintains a high rating of 4.8 with more than 49,000 user reviews and 1 million downloads.
The Chosen app works on both Android and iOS devices. However, you can choose your favorite Chromecasting software to stream in on TVs. This app supports Chromecasting, as well as Roku TV.
Main Features
High Quality – Popular TV series called "The Chosen" can be streamed from within the app in high quality. This application supports 720p, as well as 1080p resolutions, making it possible for users to watch the complete TV series in high-definition quality. Needless to say, if your TV supports 4K resolution, you will be able to watch the fantastic series in superb quality.
Simple Design – There is nothing complicated about this app. Once you log in, you will be required to complete the registration by either signing up with an email or signing in with Facebook. After that, you are free to browse nicely designed tabs that show you seasons and episodes. There have been no instances where users reported design freezes, however, if you encounter one, simply restart the app and rejoin the episode you were watching seconds ago.
Descriptions – Every episode comes with a nice, short description. These small chunks of texts are available for reading before you even play the episode. If you would like to get a better grasp of what the episode is about (meaning you like spoilers) before watching, simply jump on the Wikipedia page. However, we do not advise anyone doing this, the short descriptions provided within the app are pretty much enough to enlighten yourself about the episode summaries.
Watch on TV function – When you open up the app, you will see a small feature saying "Watch on TV", if you press this button, you will be able to Chromecast any episode of your choosing. This is a handy feature because most people dread watching TV shows on their phones. If you are a TV lover, you will definitely need to look into this feature.
Conclusion
If you are a lover of Christian drama, the Chosen will be an interesting choice for you. This TV series is loved by millions of people around the globe and is one of the highest-rated TV shows ever. The Chosen app will let you stream the show on mobile phones, as well as TV sets. It supports Roku TV, as well as Google Chromecasting, making it easier for you to stream every episode.
If you are now convinced that you definitely need to have this app in your arsenal, we advise you download the Chosen app from this page. We always strive to provide the cleanest APK files or our users. Simply click the download button on this page to get started.