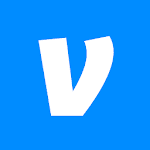 | | |
| --- | --- |
| Price: | Free |
| Version: | 8.8.0 |
| Author: | PayPal, Inc. |
Update
Venmo was launched in 2012 by Paypal, Inc. It is an app that lets you transfer money in a few clicks between friends and family. This application is built for United States residents only, all other countries are not welcome.
In order to use the Venmo application, you have to link a credit/debit card or bank account to Venmo. Users have the benefit of keeping money on this platform. Another good thing is cashing funds at a local bank without any trouble. Venmo developed a new feature for websites and businesses to integrate it into their payment platforms.
Features
In order to transfer money, you need a receiver's name, phone number, username, or email address.
You can sync your phone contacts with Venmo. This will help you find your friends easily.
Use the Venmo account to purchase anything online and then brag about it to your friends inside the app.
Venmo is saving information about your past purchases and transfers. Zero data loss.
Splitting the bill has never been easier. Purchase a certain product online and split the bill with anyone you choose.
Venmo uses data encryption to keep your bank account and personal information safe.
Safety Concerns
PIN codes, data encryption, double verification, and top-notch security. All of this comes for free when you download the app and sign up for an account. Sadly, the security measures mentioned above are not always enough to protect the user's personal information. There have been many occasions when the users reported a substantial balance loss.
The worst thing about Venmo is not contacting the user immediately after the transaction took place or a huge change has been made in the account. Meaning, hackers all around the world have been trying and succeeding in stealing log-in information from Venmo users and transferring money or selling account details on the black market.
Pros
Lightweight and smooth interface. Forget about complex menus and headers.
Fast transactions between two Venmo accounts, not much time needed.
Contact imports. Connect to your friends immediately.
No huge fees, only 3% of the total sum when sending money from a credit card.
Cons
Not much safety. As mentioned above, Venmo needs to work on their security.
Oftentimes the transfer freezes and requires transaction details to be entered twice.
Late notifications. Venmo users usually get notified about transactions after the transfer is done.
User Reviews
"So far so good, I have had the app all of 10 minutes but I felt compelled to write a post real quick based on the ease of sign up alone. I had myself all psyched and prepared for a certain amount of stress and repetitiveness but alas, it never happened. OH I mean, Thank God it never happened. Don't believe me? You know what to do... download yourself and make a liar out of me!!! Lmao. Enjoy!!"
"Generally like the app which does make paying or receiving easy. I took off a star due to the app wanting to lock up recently and today it is not letting me comment on a payment I made. Update 10/2/2020: Despite contacting support, the inability to comment on payments made has still not been resolved, and have heard nothing back on progress. Removing another star!"
Conclusion
Venmo app has proven itself to be quite useful but not very safe. PayPal Inc. has announced last month that they are resetting all functions in order to make transactions safe and protect their users' sensitive information.