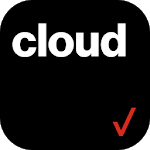 | | |
| --- | --- |
| Price: | Free |
| Version: | 19.3.12 |
| Author: | Verizon - VZ |
Verizon Cloud is an app that lets you back up your files, and sync them across numerous devices. If you are worried that your files might get deleted somehow, using Verizon Cloud is something you should definitely consider. With Verizon Cloud, you will be able to backup all of your files, and manage them from any device. The only thing you need to do is sync your phone with a desktop computer, tablet, or even a laptop. This way, all of your files will be kept safe even if your phone is lost.
Verizon Cloud supports both iOS and Android devices. This app can be downloaded both from this page, and Google Play/Apple stores. It maintains a high rating of 4.4 on Google Play Store with more than 236,000 user reviews. We took the liberty of conducting a little research, and as it turns out, most of the users are trusting this app completely. This is precisely why the Verizon Cloud app has such a high rating.
Main Features
Free Trial – Before we go any further, it must be said that the Verizon Cloud services are not free. It will cost you a monthly fee to store your files on the Verizon cloud, and the price will depend on the size of your package. However, if you still have some doubts about this app, and would like to try their services for free, you can do so by signing up at their official website for a 30-day free trial. The free trial lets you choose between 600GB and 2TB packages, and of course, their prices are quite different. Please note that if you do not cancel the membership, your card will be billed automatically after 30 days.
Backup All Content – We all know that cloud services are mostly used for backing up large media files, and website documentation. However, the Verizon Cloud app lets you clone your contacts, SMS, MMS, phone media files, and just about anything that can be stored on mobile phones. After backing up your files, they are automatically uploaded to the Verizon Cloud, meaning you will be able to access them from any device as long as you have the credentials of your Verizon account.
Management Tools – The Verizon Cloud app lets you view, edit, and manage all of your files. You are able to clone, download, and upload any file as long as you have access to your Verizon account. This feature is widely used by mobile phone users for cloning contacts, and messaging history.
Share Files – This seems a little bit weird, but the Verizon Cloud app lets you share all of your backed-up content for free. Why would anyone want to share their sensitive information? Well, try to always remember that Verizon Cloud has a lot of space and allows you to upload large files like movies, TV shows, and so forth.
Conclusion
If you are a private person and would like to have space where all of your files will be kept safe, Verizon Cloud is probably your best bet. In order to get started, simply click the download button located on this page.