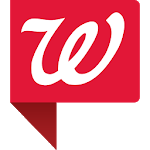 | | |
| --- | --- |
| Price: | Free |
| Version: | 23.0 |
| Author: | Walgreen Co. |
The Walgreens app lets you take your pharmacy with you everywhere you go. Purchase any wellness product, view hundreds of health items, take photos, print prescriptions, and so on. The Wallgreens app is designed for simple use, thus features a simple design, which is easy for anyone to use.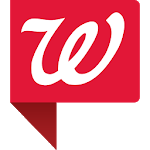 Walgreens
Main Features
●Photo Cards – The Wallgreens app lets you customize photo cards with unique messages, photos, and more. If you are a Walgreen user, you have probably heard of this feature by now, but the app added this option not too long ago.
●Smart In-Store App – Probably the most amazing feature about the Walgreens app is that it can exactly identify you whenever you are in the store, and help you prepare what you need beforehand. For example, you need to get a specific item from a Wallgreens store, the app will let you know what an instant notification that you are inside the store, and offer you some of the most popular items Wallgreens has to offer. Of course, you will then browse the simply designed categories, choose what you need, and send it over to the staff, so they can prepare it for you even before you arrive at the cashiers'.
●Coupon Clipping – Another awesome feature that lets you clip coupons online. If you have found the desired sale, take a coupon from it, clip it from inside the app, and apply it at the checkout, or don't, it will be automatically applied before you even complete the transaction.
●RX Label Scanner – This feature is useful when in need of refilling prescriptions. The only thing that's required from you is to scan the RX Label. Leave the rest to the staff, they will automatically refill your prescriptions.
●Pill Reminders – The Wallgreens app knows when you need to take a pill, and send you instant alerts to let you know it is the time. Setting these notifications is pretty simple, and is no harder than setting an alarm clock.
●Location Finder – It does not matter where you are, as long as you have access to the internet, the Wallgreens app will find the nearest store and inform you about it.
●Product Pages – This feature was added a few months ago, and has been growing in popularity ever since. With the Wallgreens app, you can now search for products without having to type them in the search bar separately. The search function is the work of art, enabling you to view medications and different items by page-to-page.
●Photo Printing – We know that it's a big deal to print photos at Walgreens. Now you can do this straight from the app. Just crop a 4x4 photo, click "print", and if you have a device connected, it will automatically send over the data, and print the picture in seconds.
Conclusion
If you are a Wallgreens user, downloading this app is something you definitely need to consider. We have uploaded the latest APK version of the Wallgreens app, so, feel free to download it anytime.