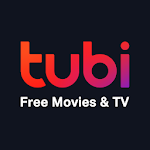 | | |
| --- | --- |
| Price: | Free |
| Version: | 2.20 |
| Author: | Tubi TV |
TubiTV is a free movie streaming app developed by the professionals of the Tubi team. Unlike Netflix and other broadcasting giants, the TubiTV app offers a cost-free, completely priceless collection of premium movies, and TV shows. In order to enjoy all of its content, the only thing you need to do is download the app. There is absolutely nothing you will have to pay for while using the TubiTV application.
TubiTV app is available for both Android and iOS users. It maintains a high rating of 4.6 on Google Play Store with more than 1.1 million reviews. We were curious about such high ratings and took the liberty of skimming through the comments. Most of the user reviews seem legitimate, and none of them report instances where the app crashes, or freezes for unknown reasons.
Main Features
● Lots of studios – Granted, there are many TV shows, and movies inside the Tubi library, but did you know that there is content provided by almost every studio? WW, Pixar, you name it, Tubi TV has got it all. What's the best thing about it? – You do not have to pay a dime to enjoy the premium content.
● No subscriptions – As mentioned above, the TubiTV app is completely cost-free, and can be used for streaming movies, and different TV shows for free. What's the catch, you might ask. Well, we do not know ourselves. Such a high-quality app must have an in-app purchase somewhere, but we could not find any.
● Hidden Shows – There is a lot of content provided by different studios, and channels, but there is also a hidden content category that will be unlocked as soon as you download the app. This category contains movies that have been just released and TV show episodes that have been added just hours ago.
● Bookmarks – Similar to Netflix, the TubiTV app allows you to personalize your watch-list. You are able to bookmark movies, and TV shows, and watch them later. Also, the TubiTV algorithm studies your browsing history and recommends the most relevant content from its library.
● Device support – This app is not limited to mobile phones only. You will be able to stream shows on a Smart TV as well. Be it a TV, laptop, desktop computer, or a mobile phone, as long as you can log in to the TubiTV account, you will be able to watch anything.
● New content every day – Needless to say, the TubiTV library is updated on a daily basis. Meaning, if you are following a certain TV show, you will not have to look for new episodes elsewhere, everything will be uploaded once released.
● Pick up where you left off – Another cool Netflix-like feature that allows you to continue watching movies, and TV shows straight from where you left off. This way, you will not have to rewind the content every time you log into the app.
Conclusion
If you are a movie lover, and like spending free time in front of your TV, this application is probably your best bet. The good thing is that unlike other apps, you won't have to pay anything in order to use TubiTV.