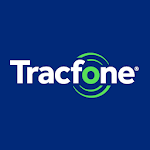 | | |
| --- | --- |
| Price: | Free |
| Version: | R10.6.0 |
| Author: | TracFone |
As we already know, TracFone is one of the largest prepaid phone seller companies in the United States. Today, we are presenting you with an app that will allow you to manage your TracFone account with just a few taps. This application was developed recently and has been growing in popularity ever since. Download the TracFone My Account app right now, and never lose track of your TracFone data ever again.
This application is free and supports iOS, Android, and Windows operating systems. It can be downloaded both from this page, and Google/Apple stores. This app maintains a high rating of 3.9 on the Google Play Store with more than 35,000 user reviews. We have skimmed through the comments, and even though there are some small bugs, the overall functionality of the application remains stable.
Main Features
Purchase Airtime – You are given the possibility to extend your Airtime subscription, and add minutes to your service with the TracFone app. As the official website says, you no longer need to log in to their system every time you need to renew this service, it can be done straight from this app.
Purchase Airtime with PIN – You can now use a PIN card to refill your Airtime service, and add as many minutes as you want to it. This app makes it easier to purchase all kinds of services from the TracFone company.
Service end date – You are able to view the service end date anytime you want. Simply log into the app, choose your current service, and see all details.
Balance tracking widget – There is a nicely developed widget that lets you track your balance in real-time. No more logging into the official website account to check your balance, now it's possible to do so with a few taps by using the TracFone app.
Edit profile – Did you forget to add something to your profile? No worries, you are available to edit your profile at all times for free.
Transaction history – Needless to say, this app will provide all the juicy details when it comes to your transaction. Meaning, you will be able to see the dates, amounts, and so forth.
Credit card management – You can remove old credit cards, and add new ones to the TracFone app. Granted, you will be required to enter your card details every time you try to upgrade your old card to the new one.
Conclusion
If you are a TracFone company user, you definitely need to have this app on your phone. If you still have not downloaded the TracFone My Account app, we suggest you do so by clicking the download button located on this page.
User Reviews
"I just found out that there is an app that lets me manage all of my information, cards, and payment schedule. I just wish I had known sooner. This app allowed me to upgrade my plan, refill the Airtime service, and even add a new card with a greater balance in just a few minutes. Sometimes the app crashes out of nowhere, but I think it's my phone's problem. Other than that, this app is functioning perfectly."