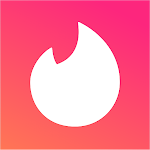 | | |
| --- | --- |
| Price: | Free |
| Version: | 10.21.0 |
| Author: | Tinder |
Update
Tinder rolled out a new feature called "Swipe Night" which allows users to contact each other using video chats. This feature was added recently but is already the most popular option of the Tinder app. Please note that this feature will be unlocked after you have matched with a certain individual, after which you are able to call, and see them in real-time.
Tinder rolled out yet another great feature that lets users chat with random strangers with video cameras. However, this option will be different from the Swipe Night feature, because the only thing you need to do to be eligible for this is to click the button that says "Video" at the top right corner of the app.
Brief
Tinder is a free app and supports just about any operating system. It is available for both Android and iOS users. Tinder has already been downloaded by more than 500 million users, making it one of the most popular apps in the world. You can get this app both from this page, and Google Play/Apple stores.
It maintains an average rating of 3.2 on Google Play Store with more than 10 million user reviews. Such low ratings come from users who think that this app is not quite appropriate for meeting people. Other than that, this application seems to be functioning perfectly.
Main Features
Facebook sign-up – Are you too lazy to make an account by filling out different fields? Well, don't worry, most people are, and that is why they choose to sign up with Facebook. Simply click the Facebook icon, and your account will be ready in seconds. The good news is, you won't have to upload pictures one by one, all of them can be imported from Facebook in seconds.
Math with other people – This is the most popular feature of Tinder, and of course this app is based on matching alone. When you finish signing up at Tinder, you will be given the possibility to match with 100 people each day. If you like a certain individual, click the love button, and if you want to skip, click the skip line. That's it, simple, right?
Send messages to your matches – In order to match with someone, a certain individual must like you back, after which the chat will open, and you will be able to send each other messages. There is also a new feature added that lets you call your contacts and see them in real-time with video cameras.
Local targeting – You will never be shown a person who lives a hundred miles from you. All people who are on your suggested list live near your location. Of course, you can adjust the location settings, and set the meter to 1 mile, or even 50 miles. It all comes down to how far you are willing to go to meet new friends.
Conclusion
Tinder is probably the best dating app in the world and can be downloaded straight from this page. In order to acquire the latest APK of this app, simply click the download button located on this page.