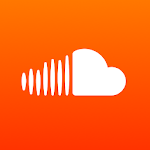 | | |
| --- | --- |
| Price: | Free |
| Version: | 2019.09.03-release |
| Author: | SoundCloud |
Version:
2019.09.03-release
SoundCloud needs no introduction. It is the largest music-streaming app in the whole world. With SoundCloud, you can easily find trending songs, and podcasts in seconds. If you still have not downloaded this app, you are greatly missing out.
Brief
SoundCloud features many categories, some of them are jazz, pop, hip-hop, rap, rock, and so forth. If it is something that can be listened to, it will definitely be uploaded to SoundCloud. Search for your favorite songs, find out what your friends are listening to, share podcasts, and browse tracks by genres and categories.
There is also a playlist feature on SoundCloud that cannot be overlooked. We often are too lazy to search for different songs separately. In order to avoid such struggles, SoundCloud allows its users to create customized playlists.
It's not just finding, and listening to your favorite songs, it's also sharing them with your friends, and family. SoundCloud includes social media features, that allow you to create, edit, and customize your own profile, allowing other users to see what you are up to.
Main Features
● Find your favorite music – There are literally millions of songs added to SoundCloud on a daily basis. Considering the fact that you are a music lover, you will definitely search for new songs, tracks, or even podcasts. No worries, when it comes to music content, SoundCloud has got it all. I have never had any trouble finding my favorite songs on SoundCloud.
● Discover new tracks – The "Popular" tag on SoundCloud allows you to discover trending songs. Most of the users are closely following this category in order to listen to new, or even upcoming songs. Download SoundCloud now, and discover tons of new tracks, who know where they might take you.
● Connect to your beloved artists – SoundCloud lets you follow your favorite artists with just a few clicks. Let's say you love Sting, the only thing you need to do to become his follower is to type his name into the "Search" bar.
● Free content – We cannot stress this enough when we say that everything on SoundCloud is free. Don't get us wrong, nothing is stolen, or pirated. Every song is uploaded by the original author, so, no copyright issues are violated.
● Share your work – Besides listening to your favorite songs, SoundCloud also lets you record, and upload media files. This is exactly why SoundCloud is mainly used by upcoming artists and amateurs. Who knows, maybe you have a hidden talent as well? Record, share your work and get feedback from millions of users.
Conclusion
SoundCloud is the world's leading song platform used by millions of people. The original application already has more than 500 million downloads. If you are a music lover or an artist, you definitely need to have this app in your arsenal. Maybe you are an upcoming talent as well, download the SoundCloud app now and give it a try. In order to get the clean version of SoundCloud, click the download button on this page.