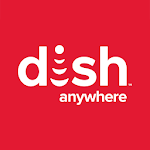 | | |
| --- | --- |
| Price: | Free |
| Version: | 5.9.6 |
| Author: | DISH Network LLC |
Dish Anywhere is an app that lets you bring your TV anywhere you go. This app lets you access all of your channels, movies, TV shows, or even music with a few simple taps. Dish Anywhere was developed by DISH NETWORK LLC and is downloaded by more than 10 million users to this day. This app maintains a regular rating of 3.7 on Google Play Store and is reviewed by more than 107,000 users.
Dish Anywhere is available for both Android and iOS devices. Meaning, you can download this app both from this page, and Apple/Google Play stores. The only thing you need to make full of this app is to have a Dish account connected to your device. Simply open up the app, enter your credentials, and enjoy thousands of movies for free.
Main Features
● Bring Your TV Anywhere – Just as long as you have access to the internet, and your Dish account, you will be able to stream shows, movies, and podcasts from Dish, anytime, anywhere. The Dish app lets you play their movies from any place, just as long as you have access to the internet. It can work with both 3G/4G and WiFi connections.
● Simple Interface – It's simply impossible to get lost in the options of the Dish app. It features a simple interface that is very easy to get around. The navigation buttons are large enough for your tapping pleasure, and categories are nicely added to the left side of your screen.
● Record Anything – Do you see something you like? Simply click the "Record" button and watch it over and over again. Please note that we are not speaking of outside events, you are only able to record certain parts of movies or TV shows of your choosing.
● Program Guide – There is a nice feature called "Program Guide" that lets you see the program up to 7 days in advance. If you want to remain spontaneous, simply skip this feature, however, if you would like to know what kind of shows will be streamed in the next 7 days, definitely check out this option.
● Search Function – We must say that the search feature of the Dish app is out of this world. It lets you access a detailed search bar that can find movies, and TV shows with genres, categories, artists, celebrities, and so forth.
● Personalized Experience – Probably the best thing about this app. The Dish app learns from your search history and recommends the most targeted content it can find. For example, if you like watching a lot of horror movies, such movies will be recommended on a daily basis.
Conclusion
If you are a movie lover and like to watch different shows while on the road, Dish Anywhere is probably your best bet. Bring your TV with you anytime, anywhere, and enjoy thousands of unique movies and TV shows. Please note that you will not be able to access the content if you do not have access to the internet. In order to get the clean version of this app, click the download button on this page.