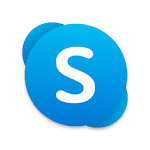 | | |
| --- | --- |
| Price: | Free |
| Version: | Varies by device |
| Author: | Skype |
Version:
Varies by device
Update
A new blurring picture on the background has been launched on August 24, 2020. This has been done in order to hide the skype rooms that are pretty much messy. Bad thing is, this feature is available for iOS users only, no updates for Android users for now.
Skype has integrated a built-in platform with Microsoft. Meaning, they will be able to call tmotion and ended in April 2020. This will surely attract more users to Microsoft Teams. In the past, numerous users refused to switch to Microsoft due to a lack of this feature.
Brief
Skype is a free, messaging, and calling application that makes the communication process much smoother and easier. Voice meetings, texts, chats, video calls, and credit calls are the main features skype offers to its users. Skype is also used for international calling. Ever heard of Skype phone credit? - Well, this is a new feature that allows people to call each other everywhere.
We can use Skype to make calls to our contacts, as well as mobile phones everywhere in the world. Every line and the fixed phones are also suitable for skype communication system. This application has a base of 665 million users.
Key Features
High Definition video calls - You can call one or 24 of your friends and contacts using Skype.
Instant Chat - Just pick a member from the listed contacts, or even add a new one and send a free text.
SMS Connection - Now you can add your phone contacts to your Skype list. What's even better is that you are free to do this on your PC as well.
Voice Calls - Don't like the HD video call? - No problem, voice calls using Skype is always free, fast, and reliable.
Pros
Free voice calls
Free HD video calls
Skype credit, which allows you to contact any phone, anywhere.
Integrating contacts from your phone to your Skype account.
Group chats - This is a relatively new feature that makes group calling and chatting easier.
Cons
Sometimes Skype takes too long to load.
Skype credit is very expensive in some countries.
Message notifications often tend to load slowly.
How to download and use Skype?
Before using, let's discuss the downloading procedure. Go to skype.com or download it from here, choose a preferable device, and hit the download button. After it has finished downloading, go ahead and open up the installation file. You will need to create an account for Skype.
Sadly, Skype does not allow making an account via third party applications like Facebook or Gmail. However, you can use your Microsoft account to sign up. You will get a confirmation email and after you click on it, the signing up process is done.
Given the simple design of Skype's platform, it will be very easy for you to navigate this application. Search bar, contacts, call, and video buttons are perfectly visible on the left of your phone.
Go ahead and start calling or video chatting for free. Remember, everything except international calls is free of charge.