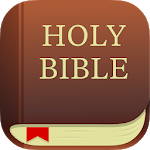 | | |
| --- | --- |
| Price: | Free |
| Version: | 8.15.2 |
| Author: | Life.Church |
The Bible App lets you read, listen to, and view all of the Bible's content in seconds. This app was developed by Life Church back in 2010 and has been growing in popularity ever since. If you are a Christian and would like to have God's word by your side at all times, there is no better app, or software that will help you when it comes to reading the Bible.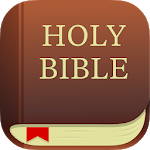 Bible
The Bible app can be downloaded from Google Play, Apple, and Windows stores. It maintains a high rating of 4.8 on Google Play Store with more than 2.8 million user reviews. The Bible app has already been downloaded more than 400 million times and is being used on a daily basis by millions of users. We have skimmed through the reviews, and as it turns out, this app is completely free of heavy bugs, and major fixes.
Main Features
Read the content – What good would this app be if it did not let you read every piece of the Bible? With the Bible app, you can access every chunk of content that is featured in the main version of the Bible. It's never been easier to search for certain verses, or explanations.
Listen to the audio version – Let's be honest, reading the Bible is never easy because it contains a lot of hard material to digest. However, with the audio version, you will be able to listen to the content on the go without having to read huge chapters.
Subscribe to different plans – The Bible app allows you to receive your daily dosage of Bible content with daily subscriptions. You can choose certain prayers, verses, or even explanations and have them delivered straight to your app on a daily basis.
Bookmarks, highlights, and notes – Needless to say, a lot of the content featured in this app is very hard to understand for normal people. The Bible app makes the learning process easier by letting you bookmark, and highlight different parts of the content. You can also add notes to view them later if you forget something.
Compare translations – There are lots of translations featured in the Bible app. It's pretty hard to understand which is closest to the original content. In order to make this process easier, the Bible app lets you compare different translations on the same page. Use this feature to the fullest, and never get lost in the translations ever again.
Share your favorite verses – Not just verses, but anything that can be read in the Bible app can be shared on different social media platforms like Facebook, Twitter, Pinterest, and so forth.
The Bible community – This app includes a feature that lets you add friends from within the app. With this social media feature, you will be able to make new friends quickly on a daily basis.
Conclusion
Overall, the Bible app is the most popular software for reading the Bible. If you still have not downloaded this amazing app, click the download button on this page in order to get started.