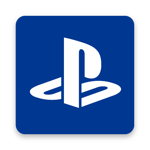 | | |
| --- | --- |
| Price: | Free |
| Version: | 19.07.0 |
| Author: | PlayStation Mobile Inc. |
Playstation application lets you stay up to date with all activities via instant notifications. You can use this application to see who's online, connect with your friends, chat with different players, customize your profile, and much more. Basically, what a Playstation app does is let you bring your Playstation everywhere you go. Sadly, you will not be able to play Playstation games from this app, but you will be able to see the latest news, check out the hot trends, and receive a notification if someone messages you. This application is very useful for communicating with your Playstation world.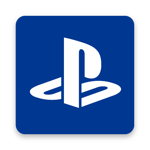 PlayStation App
The Playstation app is completely free and does not require you to pay anything in order to sign up. It supports both iOS and Android mobile operating systems. You can download the Playstation app straight from this page or iOS/Android stores. Windows Phone users also have the possibility of acquiring this app by going to the official Microsoft Store. This app maintains a high rating of 4.1 on the Google Play Store with more than 876,000 unique user reviews. With more than 100 million downloads worldwide, this app is definitely the only software you can use to connect to your Playstation profile.
Main Features
Customize Profile – Did you know that you can edit all profile functions straight from this app? Whether it's a profile picture or any other sensitive data, you can change it in seconds with just a few taps. We all know that it is a pain to customize profiles from your Playstation using a controller. This is where the Playstation app comes into play. It will let you change your password, add credit cards, change payment methods, and much more.
Notifications – If something important happens, you will be notified immediately via instant notifications. This feature was developed so the users would not miss any of the vital updates. The good thing is that you do not have to sign up for these notifications, everything happens on complete autopilot. However, if the alerts get too annoying, you have the option to mute or unsubscribe from them permanently.
Transactions – This is probably the best feature of the Playstation app. If you are shopping for a new game and decided to purchase one, you can do so straight from this application. The process is made easy by integrating simple payment methods that let you pay with Visa or Mastercard.
Progress – Each game has a progress saving mode that can be viewed from the Playstation application. If you are a fan of comparing your trophies to other people's progress, you are free to do so by opening up the Playstation app. You can also keep up with the latest activities from your Playstation friends.
Conclusion
All in all, the Playstation app is the only software for managing your Playstation world. If you have a PS, it is only logical to download this app right now. In order to get started, please click the download button located on this page and follow the instructions. We always strive to upload the latest APK files for our users.