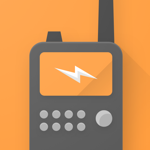 | | |
| --- | --- |
| Price: | Free |
| Version: | 6.9.8.1 |
| Author: | GordonEdwards.net LLC |
The Scanner Radio app allows you to listen to police scanners, weather radio, air traffic control announcements, and just about any signal that can be transmitted via radio waves. In order to never miss important news, this app lets you set alerts to get notified of a certain signal whenever there are more than 3500 users listening to it.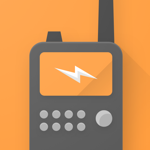 Scanner Radio
The Scanner Radio app is free and can be downloaded from this page. You can also find this app on just about any store that supports your operating system. It maintains a high rating of 4.4 on Google Play Store with more than 200,000 user reviews. We have skimmed through the comments, and have found no instances where users reported heavy bugs or freezes. The Scanner Radio app is completely free, and safe to use.
Main Features
Local scanners – Needless to say, your local scanners are the ones that will be picked up first. This is just common sense, and all radio signals operate this way. If you are interested in listening to any radio scan, simply turn on this app, and find out what's happening around you for free.
Top scanners – There are thousands of signals being transmitted each second in any given city, and it's often hard to pick one of them. In order to solve this problem, the Scanner Radio app features the top 50 scans, which means you will be able to tell what people are most interested in.
Recent scanners – With the Scanner Radio app, you will be able to tell which scans are the most recent. This allows you to pick the newest ones, and listen to them without being interrupted. Truth be told, using this app sometimes may get overwhelming, but the "Top 50 Scanners" function will help guide you through the process more easily.
Simple interface – This app was a pain to use in the recent past. With thousands of scanners being added each second, the interface would overload and crash. However, this problem was taken care of with the last update, and there are no more crashes or freezes. The Scanner Radio app is now functioning at its peak without any bugs.
High-quality audio – Of course, the quality of the audio depends greatly on the strength of any given signal, but the Scanner Radio app does a pretty good job at picking up each scanner, and empowering them so the audio can be heard in high quality.
No in-app purchases – Just think how many opportunities this app includes. Smart people will read between the line, but it should be obvious that you can find out all sorts of things with the Scanner Radio app. The best thing is that the app remains completely free. Granted, there are some ads built-in within the app, but Scanner Radio does not require you to pay anything in order to sign up.
Conclusion
If you are now certain that you need to download this app right now, simply click the download button located on this page. We always strive to provide the latest and cleanest APK files for our users.