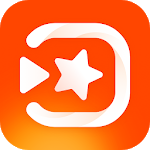 | | |
| --- | --- |
| Price: | Free |
| Version: | 855 |
| Author: | QuVideo Inc. Best Video Editor & Video Maker App |
Updates
The latest version of VivaVideo App includes a number of new features and improvements, including:
New stickers and effects: The app has been updated with a new library of stickers and effects, including animated stickers, AR stickers, and filters.
Improved video editing tools: The video editing tools in VivaVideo have been improved, making it easier to trim, crop, and split videos.
New export options: The app now includes new export options, allowing users to export videos in a wider range of formats and resolutions.
Bug fixes and performance improvements: The app has also been updated with a number of bug fixes and performance improvements.
These new features and improvements make VivaVideo a more powerful and versatile video editing tool. Whether you're a beginner or a seasoned pro, VivaVideo can help you create stunning videos that you'll be proud to share.
Viva Video is one of the most popular video editing apps ever created. With more than 400 million downloads worldwide, this app is being used in more than 100 countries on a daily basis. Viva Video includes powerful tools like slideshow maker, video editor, premium effects, and so forth. This application is mostly free, but if you want to unlock all premium features, you will have to become a paid user. However, for people who are just starting out, the free version is more than enough. I, myself have been using this app for two years now and it covers all aspects of video editing.
Viva Video is a free video editing app that supports both iOS and Android mobile operating devices. You can acquire this app both from this page and Apple/Android stores. Windows phone users also have the opportunity of acquiring this app by going to the official Microsoft Store. Viva Video maintains a high rating of 4.5 on the Google Play Store with more than 12 million unique user reviews. We took the liberty of conducting a little research, and after skimming through the user comments, we were unable to find instances where people reported heavy bugs or major fixes.
Main Features
Slideshows – We all know that it is a pain to use different apps in order to make a good-looking slideshow. Viva Video will aid you in this by helping you make a perfect slideshow with a few clicks. This app also includes music features, which means you will be able to add your favorite music to any slideshows. Sign up for this now and be forever rid of the need to download several apps in order to make complicated slideshows.
Tons of Material – If you lack stock photos and videos for your content, do not worry, Viva Video provides plenty of content for free. This includes stock images, backgrounds, music, and videos. However, please note that not all materials are free. Some of them require you to pay a certain amount in order to unlock them fully.
Export & Share – With awesome sharing tools, the Viva Video app makes it possible to export and share your videos in seconds. If you are a professional video creator, you will be able to choose from different file formats depending on your needs. Furthermore, Viva Video lets you share your videos via email or social media platforms like Facebook, Instagram, Twitter, and so forth.
Watermark – If you want to mark your content with your name forever, simply go to the watermark option and put your name on anything. It can be a simple text, picture, or video. Please note that using the watermark function is completely free.
Conclusion
All in all, Viva Video is a perfect video editing app for all users. It does not matter if you are a beginner or a professional, Viva Video supports everyone's needs. In order to get started right now, please click the download button located on this page. We always strive to upload the cleanest APK files for our users.