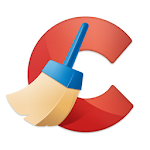 | | |
| --- | --- |
| Price: | Free |
| Version: | 5.3.0 |
| Author: | Piriform |
Developed by a company called Piriform, CCleaner is the best phone-cleaning app we have on the market today. This software is proficient in cleaning junk files, emptying cache, removing malware, and improving the overall performance of your phone.
CCleaner is a free app that can be downloaded both from this page and iOS/Android stores. It maintains a high rating of 4.7 with more than 1.6 million reviews. CCleaner has been downloaded more than 100 million times and is being used on a daily basis by millions of users.
Main Features
Easy to use – Unlike many other phone-cleaning apps, CCleaner is very easy to use. It features a very simple interface that features only a few options. When you open the app, you might notice that there is a floating bar telling you how much RAM your phone is using at the moment. You can press on it in order to get rid of all the unnecessary processes that are active in the background. CCleaner also lets you empty your browser cache, making your phone much faster and easy operate.
Speed up your phone – With all of its cleaning properties, CCleaner is the best choice if you want to improve the overall performance of your phone. Cache cleaning tools and browser speed-up features let you empty the junk files with just a few taps. Needless to say, there are a lot of active services running on your phone without your knowledge. CCleaner is proficient in disabling, or even removing most of these processes, making it easy for you to operate your phone.
Remove malware – Removing malware and unwanted software files is probably the hardest thing to do nowadays. However, CCleaner does the job well even in this department. The only thing that's required of you is to perform a daily scan, which is offered to you by CCleaner on a daily basis. Needless to say, neglecting this feature will lead to more junk files and phone overload.
Monitor your phone – CCleaner will let you know how much battery is left on your phone, and kill unwanted processes if necessary. It also keeps track of your CPU, and RAM usage, making it a well-rounded app overall. CCleaner does not support open-source features, which means you will not be able to dive deep into the settings. However, what you are provided on a daily basis is more than enough to keep track of your phone.
Storage maintenance – I too am pretty surprised that CCleaner has this feature, but I would not expect anything less than this from a cleaning giant like CCleaner. This app lets you monitor your phone's storage, making it easier for you to see when the hard disk is being overloaded. Needless to say, CCleaner will offer you to get rid of unused files, which is totally up to you to decide.
Conclusion
Overall, CCleaner is a must-have tool for any phone user. It does not matter what operating system your phone is using, CCleaner will help you maintain all of your phone's options perfectly if you use it on a daily basis. Simply click the download button located on this page in order to get started.