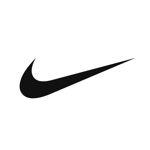 | | |
| --- | --- |
| Price: | Free |
| Version: | 2.74.0 |
| Author: | Nike, Inc. |
Nike app presents a newly developed shop feature that is accessible from within the app. You can search, browse, select, and buy items without going to one of Nike's stores. This application is free to download for anyone and can be acquired from both Google Play and Apple Stores.
The Nike app is completely free to use and maintains a high rating of 4.6 on the Google Play Store with more than 290, 000 user reviews. We have skimmed through the comments, and, as it turns out, there are no bugs left in the application. Granted, there were some minor fixes to be taken care of, but the new update took care of all of them.
Main Features
Exclusive Shop – Get the Nike app right now and enjoy thousands of products accessible to only Nike users. You will be able to browse through thousands of shoes, t-shirts, pants, socks, and more. What's even more amazing, the Nike app learns from your search history and recommends only the most targeted content.
Expert Support – Please note that this feature is only available for NikePlus members. If you wish to have 24/7 support from the Nike team, you might consider purchasing their premium plan. Furthermore, for paid users, Nike experts are always on standby to provide the most accurate help when it comes to searching, purchasing, and shipping Nike goods.
Customized News Feed – We have already mentioned that Nike learns from your search history. Well, this algorithm of Nike does not only provide you the best content but lets you choose from locally targeted products. Meaning, you will be recommended the items your fellow country citizens are browsing most often. This feature is not only targeted locally, but the Nike app also recommends you the highest-quality goods, along with top-rated products.
Training & Coaching – Once again, a premium feature. The users who are paying a monthly fee for a Nike subscription will be able to access expert advice on how to dress, choose products, and ship faster. On the other hand, you will be able to access training courses that are provided for all premium Nike users.
Daily Recommendations – Get recommended the highest rated products on a daily basis. The Nike app contains more than 100,000 items, so it's pretty difficult to choose one out of several thousand. In order to solve this problem, the Nike team came up with a customized algorithm that features only top-selling products and recommends them to Nike users on a daily basis.
Seasonal Gear – Nike team always strives to assist you in purchasing seasonal clothes. In order to make this possible, you will be recommended the best Nike gear fit for each season. Of course, you are also free to buy any item for any season, but the seasonal recommendations have proven to be very helpful.
Conclusion
If you are a Nike user, or even considering to be one, downloading this app should be at the top of your to-do list. In order to get the clean APK file of the Nike app, click the download button located on this page.