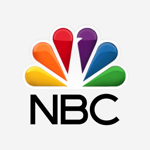 | | |
| --- | --- |
| Price: | Free |
| Version: | 7.3.1 |
| Author: | NBCUniversal Media, LLC |
The NBC app lets you stream thousands of NCB movies, and TV shows, along with daily local, and national news. With NBC, you will be able to stay up to date with important events going on in the world, as well as watch your favorite content. The NBC app lets you stream high-quality content in 720p, and 1080p resolutions, making the overall watching process much smoother, and comfortable.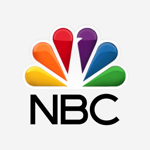 The NBC App
The live-stream option will make sure you never miss an important event. Stream local news on numerous devices including your phone, laptop, desktop computer, and tablet. You can do all of this as long as you have access to your NBC account. There are no ads, or built-in purchases included in this app, meaning you will not be annoyed, and the watching process will not be interrupted.
Main Features
Popular TV Shows – Watch This is Us, Mr.Robot, The Voice, and hundreds of other popular TV shows. The NBC app updates its library on a daily basis, making it impossible for you to miss a new episode. The good news is, every episode is uploaded in a high-quality, which means there will be no more blurry parts.
NBC Live Stream – You are probably familiar with this option, but it needs its own paragraph. NBC Live Stream will let you watch important daily news on the go. All of this can be streamed directly from your phone, which means you can stay up to date without having the need to jump on the computer every few hours.
Captions – The NBC app offers captioning for every TV show in its library. Sadly, there are only English captions supported so far, making it harder for people from other countries to fully understand the concept of any TV show. However, that being said, let us not forget that the NBC app is for English speakers only.
Chromecasting – Needless to say, such a popular app must have a Chromecasting feature. The NBC app lets you stream your movies, TV shows, and daily news on any device. Chromecasting makes it possible to stream anything from your phone directly to your TV. As long as your phone supports the Chromecast feature, you will be able to play your favorite content on a big TV screen.
HD Quality – Be it a TV show, movie, or a news channel, the NBC app supports high-quality, and high-definition streaming for all of its content. This means no more blurred vision or unknown captions, every piece of content offered by the NBC app will be streamed in the highest quality possible. As long as your TV supports HD streams, you will be able to watch your favorite content in high-definition quality.
Conclusion
If you want to have an app that lets you watch everything on the go, the NBC application is probably your best bet. Granted, you will be required to pay a monthly fee to access the NBC content, but we must say that it is worth every penny. Click the download button located on this page to get started.