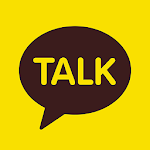 | | |
| --- | --- |
| Price: | Free |
| Version: | 8.8.6 |
| Author: | Kakao Corporation |
KakaoTalk is a free messaging app that supports free text messages, voice-calling, video-calling, smileys, emojis, stickers, and so forth. I'm sure most of you have heard of this app by now, but I must point out that this is one of the most widely used free messaging apps all over the world. With more than 100 million downloads, KakaoTalk is securing one of the top places in the messaging category in all stores.
Kakaotalk is a free app that can be downloaded both from this page and iOS/Android stores. It maintains a high rating of 4.1 on Google Play Store with more than 2.9 million user reviews. We have skimmed through the comments, and the app does not seem to have any serious bugs or fixes.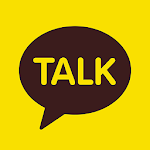 KakaoTalk
DOWNLOAD
Security Verified
Main Features
● One-to-one Chat – Of course, this does not come as a surprise, but KakaoTalk features a unique chat design, which can be pretty addictive. Being able to message someone is not something new, but with the unique stickers and smileys, KakaoTalk makes the communication process much more fun.
● Fast Messages – And we are not talking about typing, we mean the transition time between "send", and "delivered". Seriously, we did not expect such quick messages, but this app holds its own against giants like Facebook, Viber, and Instagram when it comes to fast messaging.
● Stickers – There is a huge variety of emoticons, smileys, emojis, GIFs, and pictures that can be sent to your friends with one tap. There are more than 100 collections included in the KakaoTalk database, which means you can speak your mind without typing a single word.
● Recording Functions – With KakaoTalk, you will be able to see when your messages are being delivered, who has read your message, and so forth. Needless to say, this feature is very widespread through today's messengers, and KakaoTalk has it too.
● Voice Messages – Just like Messenger, Viber, and WhatsApp, KakaoTalk also features simple voice messages that can be sent with one tap.
User Reviews
"I am so tired of Facebook, people are constantly saying that we are being watched, so, I decided to try some less popular messaging apps, and I'm here writing a review. The KakaoTalk app is probably one of the best apps I have used because it has all the features other messengers provide, fun stickers, enjoyable gifs, and so forth. I will definitely keep on using this app for foreseeable future."
"What a nice, little app! I like that KakaoTalk has a unique call ringtone and a notification sound. I don't know what's so good about these, but I just like the sound. At first, I was bored, because none of my friends used this chat, but as soon as I invited them, most of them decided to join immediately. It's a great, little app that does everything and is so much fun to use."
Conclusion
If you are in need of a smooth communication service, KakaoTalk will probably be your best bet. I know all of the use of huge messengers like Viber, and WhatsApp, but there is nothing wrong with trying out different applications.