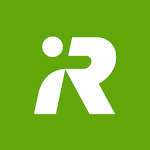 | | |
| --- | --- |
| Price: | Free |
| Version: | 4.4.2-release |
| Author: | iRobot |
iRobot Home app gives you full authority over the iRobot technology settings. You will be able to control the Roomba or any other mechanism with just a few taps. The only thing you need to use this app to the fullest is a WiFi connection or internet data. With the iRobot Home app, cleaning is made much easier. You are free to pick different options like mopping a floor, cleaning the bathroom, and so forth. The iRobot app can be completely controlled via the app remote, meaning that you will even be able to schedule cleaning hours and spots according to your needs.
iRobot Home app is free and can be downloaded both from Google Play and Apple Stores. It maintains an average rating of 3.3 and is reviewed by more than 52,000 users. We took the liberty of researching the features from the reviews, and as it turns out, the app is mostly stable with a few minor bugs and fixes.
Main Features
● Smart Mapping – The Roomba that is connected to your app will quickly learn the surroundings of your kitchen and create a map that can be viewed from within the iRobot Home app. You are then free to schedule a cleaning process for any given spot. The customized Roomba will notice the floors, meaning it will not bump into stairs, and so forth. The iRobot Home app will allow you to control the Roomba remotely, but why bother, when you can just schedule a cleaning task and enjoy the hands-free cleaning experience?
● Clean Map Reports – Aside from the zooming/mapping features, the customized Roomba will also let you view reports of the cleaning process. You will be able to read a detailed map with detailed cleaning coverage. The iRobot Home app also features statistics like the cleaning time, charging specs, and so forth. In other words, you will get a well-detailed view of what the Roomba was up to while you were relaxing.
● Clean From Anywhere – Needless to say, the best feature about this app is that it can control devices like the Roomba remotely with just a few clicks. You are able to schedule cleaning tasks as far up ahead as days, or even weeks. Of course, you are given the choice to customize your cleaning preferences and monitor the activity of your device.
● Voice Control – I think we are being spoiled by today's technology. I'm also sure you know what I'm getting at. Yes, the iRobot home Roomba can be controlled via voice commands. The commands list comes with the manual and can be learned in just a few minutes. It's very easy, and convenient to say a few words, and let the device do the rest for you.
Conclusion
If you are somewhat lazy like me and would like to own a gadget that will do everything for you, iRobot Home is probably your best bet. However, please note that unlike the app, gadgets are not free. If you would like to try out this app, click the download button located on this page.