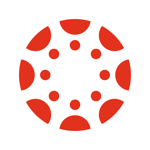 | | |
| --- | --- |
| Price: | Free |
| Version: | 6.6.1 |
| Author: | Instructure |
Canvas Student is an app that modernized the education system. This amazing application allows all teachers around the world to give out assignments and provide homework materials for their students. On the other hand, the students are free to complete their homework from within the app, upload different files, and ask for notes. Canvas Student is especially useful during the Covid-19 pandemic. Nearly all schools in every country have switched to online learning, making it possible for apps like Canvas Student to flourish. Canvas Student license costs $380 per year, but the schools are taking care of such costs.
If you are a student or a teacher, you will be able to unlock all Canvas Student features for free. It is a completely free app and supports both iOS and Android operating systems. Windows Phone users also have the opportunity of acquiring this app by going to the official Microsoft Store. The Canvas Student app also has support for web browsers, making it one of the most well-rounded apps in the education category. Canvas Student maintains a high rating of 4.4 on the Google Play Store with more than 114,000 unique user reviews.
Main Features
Grade System – Canvas Student presents a perfect opportunity for teachers to give grades with just a few clicks. Upon developing the homework files, teachers are given the opportunity to assign a certain point to each question/problem. After students complete the whole homework file, the grades will be automatically assigned. On the other hand, the teachers are also free to give grades by hand after reviewing the completed homework files.
Courses – Each subject comes with a specific course and is accommodated nicely by the Canvas Student app. Teachers have a flexible panel that makes course creation possible with just a few clicks. The only thing that's required of teachers is to provide the material for a specific course. After the material is uploaded, the Canvas Student app will give out instructions on how to make a course readable/watchable.
Quizzes – This feature is often used by colleges, but schools also have the option of using quizzes as their main homework assignment. We all know that quiz creation can be pretty simple, and this is exactly the case when it comes to creating quizzes with the Canvas Student app. Teachers will have the necessary tutorials in order to learn the process as quickly as possible.
Push Notifications – Push notifications can best for any device in order to stay updated on all alerts. You will receive notifications as soon as the course gets updated, homework gets assigned, or a new grade is up in the system. With this awesome feature, the Canvas Student app makes sure that you will never miss out on any important event.
Conclusion
All in all, the Canvas Student app is a perfect tool for online studying for both teachers and students. If you wish to acquire the latest version of this software, please click the download button located on this page. We always strive to upload the cleanest APK files for our users.