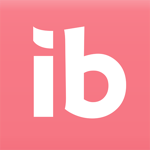 | | |
| --- | --- |
| Price: | Free |
| Version: | 6.3.0 |
| Author: | Ibotta |
Ibotta is a cashback app that lets you save hundreds, if not thousands of dollars on a yearly basis. Depending on how much you love to buy things online, you will get back a specific amount of cash instantly. Ibotta also features exclusive shopping coupons and awesome deals that will be available for you upon signing up. It does not matter which device you love to use in order to buy things online, Ibotta has supported both your browser and mobile phone. Also, please do not forget the $20 welcome bonus that will be deposited into your account when you complete the registration.
Ibotta is a free app that supports web browsers and mobile phones. You can use this application on both iOS and Android devices. Microsoft Phone users also have the ability to acquire this app by going to the official Microsoft Store. Ibotta maintains a high rating of 4.4 on the Google Play Store with more than 502,000 unique user reviews. With more than 100 million downloads worldwide, Ibotta is arguably the most popular cash saving app on the market today. We have skimmed through the reviews, and this application seems to be functioning perfectly as of now.
Main Features
Cashback – For those who do not know what a cashback is, it is a small percentage of the total amount spent deposited back to your Ibotta (or any other cash-saving app) account after making a purchase online. The Ibotta app places a cookie in your mobile web browser and gives you a cashback every time you purchase a new item. Cashback percentages vary from product to product, but the sweetest deals seem to be set on electronics. So, if you love shopping online, you definitely must have to use this app, you only have something to gain by doing so.
Coupons – Many large companies give out coupons to their customers. Sadly, many of these coupons go unused because most people miss them on a daily basis. In order to solve this problem, the Ibotta app brings all coupons together and offers them in one place. The only thing you need to do in order to access the sweetest deals is to go to the "Coupons" category and pick one that's best for you.
Delivery Cashbacks – Getting a cashback from ordering groceries is one thing, but did you know that you can get an Ibotta cashback simply by ordering a delivery of the purchased products? This service works with most large companies like Walmart and Shipt. If you take a closer look at the Ibotta app, you will quickly find that it's a great earning opportunity for just about anyone. Some people expand their shopping tastes simply because they love cashback that much more!
Conclusion
All in all, the Ibotta app is a perfect cashback app that lets you save thousands of dollars on a yearly basis. Sign up right now, and get a small percentage of your spent money right back. In order to get started, please click the download button located on this page and follow the instructions. We always try to upload the latest APK files for our users