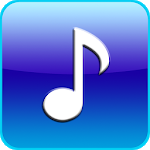 | | |
| --- | --- |
| Price: | Free |
| Version: | 2.5.5 |
| Author: | Big Bang Inc. |
The Ringtone Maker app lets you create awesome ringtones in just a few seconds. It does not matter what file you are trying to convert music from, this application has support for all mp3 formats. With more than 100 million downloads worldwide, Ringtone Maker is arguably the most popular app in the ringtone category.
Furthermore, this application will let you create custom ringtones for your calls, messages, alarms, and different notifications. With built-in support for nearly all files, you will be able to crop awesome-sounding ringtones from all files. If you still have not downloaded this app, you are greatly missing out.
Ringtone Maker is a completely free app that supports both iOS and Android mobile operating systems. You can download Ringtone Maker both from this page and Apple/Google Play stores. Windows phone users also have the opportunity to acquire this app by going to the official Microsoft Store. Ringtone Maker maintains a high rating of 4.7 on the Google Play Store with more than 583,000 unique user reviews. We took the liberty of conducting a little research, and after skimming through the reviews, we were unable to find instances where users reported heavy bugs or major fixes.
Main Features
File Format Support – You do not need to worry about unsupported file formats while using the Ringtone Maker app. The official website says that this app is able to craft ringtones from just about any file. This includes mp3, WAV, AAC, mp4, and more. The good news is that you will be able to create ringtones from videos as well. The player that is built within this app is able to separate music from any video file, giving you the opportunity to create clear-sounding ringtones from videos.
Adjust Volume – After rendering each ringtone file, you will be given full power over volume control. This means that adjusting ringtone sound is a few clicks away. Simple tap the options button, select volume, and set it to a preferable level. You will be able to complete this procedure for each mp3 file, be it a call ringtone, message notification sound, or an alarm ringtone. The Ringtone Maker app gives you full power over controlling volume levels.
File Compression – Creating a lot of ringtones from your music files will definitely take a lot of space on your phone. In order to prevent this, the Ringtone Maker app uses a compression algorithm that makes all files smaller than their original size. Sure, you might think ringtones do not take a lot of space, but when you are running low on megabytes, everything counts.
Share Ringtones – The Ringtone Maker app allows you to share your files with your friends and family. All of this can be done in a few clicks. Simply click the options button on a selected ringtone, tap "share" and choose your favorite way of sharing files.
Conclusion
All in all, the Ringtone Maker app is pretty useful for all mobile phone users. If you still have not downloaded this amazing application, you can do so by clicking the download button located on this page.