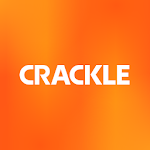 | | |
| --- | --- |
| Price: | Free |
| Version: | 6.1.5 |
| Author: | Sony Crackle |
Crackle is a newly developed app that lets you stream movies and TV shows for free. When we say free, we mean it in every sense of the word. There are no premium packages, or in-app purchases, meaning you will be able to watch anything 24/7 without having to pay anything. However, please note that there are ads displayed in the main interface. This is mainly done to accommodate high-quality content.
Crackle is a free app that can be downloaded from the Google Play Store. It maintains a high rating of 3.8 with more than 405,000 reviews. This app has already been downloaded more than 10 million times and is used on a daily basis by thousands of users.
Main Features
HD Content – High-Definition content for a free app? Well, yes, the Crackle app offers its content in 720p, and 1080p resolutions, which makes the overall streaming process much more comfortable for your eyes. Some of the newer TV shows and movies can be streamed in 4K resolution as well, that is if our TV supports this quality.
Lots of Movies, and TV Shows – I was pretty surprised to see how much content this little app really offers. Needless to say, there are ads popping up from time to time, but you will be able to enjoy millions of movies and TV shows for free. If there is a popular upcoming movie, you can bet it will be uploaded to the Crackle server.
Device Support – It's not all that fun to watch movies on your phone, however, with Google Chromecasting you will be able to stream anything straight to your TV. Other devices like desktop computers, laptops, and tablets are also supported as long as you have the syncing option available.
Non-Downloadable Content – Some people may view this as a con, but if everyone was able to download the content the Crackle app offers, it will be all over the internet. That being said, the fact that you're unable to download anything is probably a good thing.
Simple Design – It's simply impossible to get lost in the sea of movies with Crackle's simple interface. There are only a few tabs that contain categories, a search bar, and many other important features. You will not be annoyed by pop-ups, and click under ads.
Little To No Ads – Besides being free, the Crackle app also features a very small quantity of ads. The only time you are going to see a video ad is when you're trying to pause a movie or a TV show. Granted, this is somewhat annoying, but it's a whole lot better than those annoying pop-up ads.
Conclusion
If you are a movie lover and don't like paying in order to watch your favorite TV shows, the Crackle app is definitely for you. Download this app right now and begin streaming high-quality content on your mobile phone, TV, tablet, laptop, or desktop computer. If you wish to get a clean APK version, simply click the download button on this page to get started.