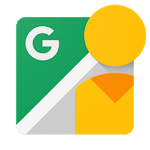 | | |
| --- | --- |
| Price: | Free |
| Version: | 2.0.0.257517656 |
| Author: | Google LLC |
Google Street View lets you access a panorama view of nearly every street in the world. This service is quite different from the main Google Maps application because it features nicely designed 3D photos of every street. Google Street View is a standalone service that was launched back in 2007 and has been growing in popularity ever since.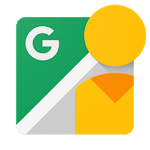 Google Street View
Google Street View is working in collaboration with Google Earth, and Google Maps, meaning it makes full use of both apps, providing you with the best service possible.
Using this app is quite easy, just open up the app, pick a location, and get a closer look at what's happening around you. You are also free to contribute to Google Street View by taking pictures of certain streets and uploading them to Google Maps. You can take photos with both iOS and Android devices, Google does not set the limit on operating systems.
Google Street View comes as a pre-installed app on many Android devices. However, if your phone lacks this amazing feature, you can download this app straight from this page by clicking the download button. We always try to upload the latest APK files of every given app. Needless to say, all of our files are scanned for viruses, providing safe files for your devices.
Google Street View maintains a high rating of 4.2 on Google Play Store with more than 2.2 million reviews. We have skimmed through the comments, and as it turns out, most of the users who use this app on a daily basis are also contributing by taking and uploading photos of many streets.
Main Features
Explore galleries – You are free to view Google Street View galleries and explore photos that are taken by other people. You are also free to sort them out by location and get a great panorama view of any given street. Google Street View has a large directory, meaning it contains pictures of any popular street in the world.
Contribute – It would be very nice of you if you could contribute to this amazing service. Simply download this app, and take pictures of any street whenever you have the time on your hands. Uploading photos is also very easy, it only takes a few seconds to a few minutes, depending on the size of your pictures, and the internet speed.
3D view – The Google Street View app got so popular thanks to this feature. It's one thing to look at a certain street from above, but it's a whole another thing to get a magnificent 3D, panorama view of the world. If you still have not explored this option, we highly recommend downloading this app right now.
Conclusion
Google Street View does not need an introduction, but if somehow you have missed this amazing app until now, we encourage you to download it right now. You can do so by clicking the download button located on this page. We always try to upload the latest APK files for our users.