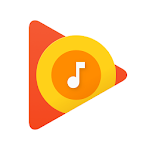 | | |
| --- | --- |
| Price: | Free |
| Version: | 8.19.7938-1.M |
| Author: | Google LLC |
Google Play Music is one of the most popular apps in the music industry. This app features more than 35 million songs that are available for buying, as well as downloading, and listening to. You don't have to pay anything in order to use this app, however, if you wish to unlock all the features, you might have to purchase the premium plan of Google Play Music.
When Google Play Music first came out, it was limited to 60 countries only, but now expanded its territory and is available for daily use in more than 100 countries. With more than 100 million downloads, Google Play Music remains the top choice for music lovers even to this day.
Google Play Music is a free app that can be downloaded both from this page and Google Play Store. It maintains a high rating of 3.5 with more than 5.4 million user reviews. We have skimmed through the comments in order to find out about such low ratings, and as it turns out, the users are giving 1-star reviews because they don't like the premium version of this app.
Main Features
Free Radio – Google Play Music allows you to listen to radio channels for free. There are hundreds of channels to choose from, and you will not be limited to daily use, meaning you can listen to the radio 24 hours a day. However, please note that this service is not ad-free, and you will have to endure periods of annoying ads in between listening periods.
Personal Music Collection – You are able to create your own music collection within the Google Play Music app. The good news is that you can add up to 50,000 songs to your playlists. Some people are complaining about this feature, which we do not understand. I mean, who can have more than 50,000 favorite songs?
Personal Recommendations – Google Play Music learns from your search history and recommends you the most targeted content. If you are a rock lover, you will be recommended songs from Metallica, and so forth. This is just an example, but your taste will greatly impact the recommendations.
Subscribe to Podcasts – This is yet another great feature provided by the Google Play Music application. If you like a certain podcast, go to the provider's page, and subscribe to their channel. This way, you will make sure to never miss a new podcast. Even more, Google Play Music will send you a notification as soon as there is something new uploaded to the subscribed channels.
Premium Features – If you decide to become a paid user of Google Play Music, you will gain instant access to more than 35 million songs. You will also be able to download these songs, listen to radio, and podcasts without having to see/listen to ads, and so forth.
Conclusion
If you are a music lover, Google Play Music is probably a good choice for you if you don't mind a few ads every now and then. If you wish to download this app right now, please click the download button located on this page.