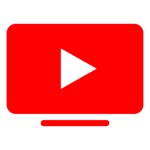 | | |
| --- | --- |
| Price: | Free |
| Version: | 4.09.3 |
| Author: | Google LLC |
Youtube TV holds its own as a standalone service and is being used by millions of people on a daily basis. Back when it was first launched, the access was restricted to a few countries in North America, however, as its popularity grew, it became available for most countries in the entire world.
Youtube TV is a free app that can be downloaded both from this page, and Android/iOS stores. It maintains a high rating of 3.8 on Google Play Store and is reviewed by more than 88,000 users. We took the liberty of conducting small research, and as it turns out, there were no instances where the users have reported heavy bugs or major fixes.
Main Features
Cable-free box – Youtube TV is a cable-free TV that can be paired with Google Chromecast, RokuTV, Apple Box, and so forth. This application can be integrated with just about anything when it comes to broadcasting quality content to your television. The only thing you need to do is connect it to your TV, or, if you are using a mobile phone, install the app and you are good to go.
Broadcast support – CBS, ABC, ESPN, FOX, AMC, and many more cable networks are available on Youtube TV. If you have access to at least one of them, you will be able to pair it with your Youtube TV account, making it possible to enjoy all of its premium content with just a few taps.
Device support – Needless to say, Youtube TV can be integrated with just about any device. Be it a desktop computer, laptop, tablet, or a mobile phone, as long as you have access to your Youtube TV account, the pairing process is a piece of cake.
DVR cloud – Youtube TV app also supports large cloud DVR services, meaning you will be able to record large-sized media files and store it for up to nine months. Of course, this service comes as a cost-free option with the main Youtube TV account.
Account support – Youtube TV makes it easier for the whole family to enjoy premium content. If you are a paid Youtube TV user, you are not limited to just one account. Your family members are also eligible to sign up with their own accounts, just as long as the total number does not exceed 6.
Cancel anytime – There are no contracts that entitle you to the continued subscription of Youtube TV. As a paid user, you reserve all the rights to cancel the subscription anytime you want. There will be hidden fees, or in-app purchases even if you decide to cancel.
Conclusion
Overall, Youtube TV is a great app that lets you watch premium movies and TV shows with your family. If you are a TV lover, you might consider signing up with them, because it offers limitless possibilities when it comes to premium content. If you wish to download this app right now, simply click the download button located on this page.