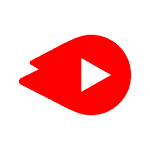 | | |
| --- | --- |
| Price: | Free |
| Version: | 3.18.51 |
| Author: | Google LLC |
Youtube Go is a replica of the original Youtube app that lets you save internet bandwidth. The app is exactly the same, with one huge difference – it works on the poor data connection. Youtube Go is particularly useful when you visit places that have a poor connection. You are also able to download videos for future use. Please note that the later feature requires you to pay for a premium package, it is not offered to the public for free.
Youtube Go was developed for Android users and can be downloaded both from this page and Google Play Store. It maintains a high rating of 4.1 on Google Play and is reviewed by more than 1.9 million users. This application has been downloaded more than 100 million times, making it almost as popular as the original Youtube version.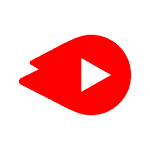 YouTube Go
Main Features
● Watch and download videos – We all know that Youtube Go lets you watch videos even with a poor internet connection, but is there more to this app? Well, yes, with Youtube Go you can download videos, and watch them later. As already mentioned, this feature is reserved for premium package users only. If you are traveling a lot, and have a few bucks to spare, getting Youtube Go is something you might want to consider.
● Control data usage – Youtube Go gives you full control over your internet data. For example, you can set a limit of 50MB when you are trying to watch a certain clip. If the size of the video exceeds limitations, Youtube Go will notify you immediately, stop the video, or bring the quality down to a poor level.
● Share videos instantly – Youtube Go allows you to share downloaded videos with just a few taps. What's the good thing about it? Well, less data usage, of course. If a friend of yours wants to watch a video that you have, you can send it over with the Youtube Go app without spending a lot of internet bandwidth.
Conclusion
If you are traveling a lot, or have a busy schedule, Youtube Go will be right at home on your mobile phone. Just click the download button located on this page, download the latest version of the app, and start watching videos in high quality without spending a lot of your internet bandwidth.
User Reviews
"I am not traveling a lot, but mostly I'm on the road to and back from my work. It usually takes me 2 hours approximately to get to work, and I like listening to music while I'm in my car. I'm too lazy to download each song separately, so I use Youtube Go and watch everything straight from my car. It does not require a lot of data, but megabytes can be consumed pretty quickly if you don't adjust the resolution."
"Do not watch videos in high quality, Youtube, or Youtube Go, it does not matter, you will spend gigabytes in minutes. However, this app is perfect for watching, and listening to Youtube music videos, meaning, if you know your way around this app, it can save you a lot of money."