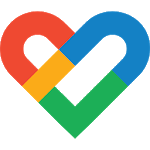 | | |
| --- | --- |
| Price: | Free |
| Version: | 2.20.36-130 |
| Author: | Google LLC |
Google Fit is an app that lets you track your runs, walks, and exercise plans in real-time. You can keep track of your heart rate, blood pressure, and many other amazing stats without having to do anything. Google Fit is probably the most popular app in the health category and is being used by millions of people on a daily basis. If you still have not downloaded this app, simply click the download button on this page to get started.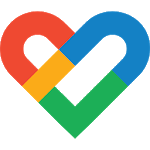 Google Fit
Google Fit comes as a pre-installed app on most Android devices. However, if your phone lacks this feature, you can download this app both from this page and Google Play Store. Google Fit maintains a high rating of 3.9 with more than 400,000 user reviews. We have skimmed through the comments, and have found no instances where users reported minor bugs or freezes.
Main Features
● Track any activity – Google fit allows you to track our runs, walks, and many different activities precisely in real-time. You can use any Android Wear, sync it with Google Fit, and have the most precise data delivered straight to your mobile screen. Needless to say, Google Fit supports every model of Android Wear (as long as it has an Android version of 4.0 or higher) and delivers the tracking information to your watch, or mobile phone.
● Instant insights – You might think you have to wait for a few minutes for the data to update itself, but no, Google Fit is an app that tracks everything in real-time. For example, if you are going for a run, the only thing you need to do is stare at your watch, or mobile screen in order to get updated about the most important information from your exercising schedule.
● Reach goals – Of course, what fun is an app that does not help you reach specific goals? Worry no more, with Google Fit you can set certain attainable goals, and let the app do the rest. For example, if your goal is to complete 10,000 steps per day, Google Fit will recommend certain activities to help you attain this goal. Even more, this application lets you know how many steps (for example) you have left in order to meet the daily quota, encouraging you to work harder.
● Measure bodily functions – Google Fit remembers all of your activity and tells you when it is time to wake up, go to sleep, or even go for a run. What's even more amazing, is that Google Fit keeps track of your bodily functions like heart rate, blood pressure, running-pulse, and so forth. With Google Fit, you will be able to track both your exercise schedule and your overall wellness.
Conclusion
If you are a person who loves to be active during the day, simply download this app and track all of your bodily functions like heart rate, and so forth. In order to get this app right now, click the download button located on this page.