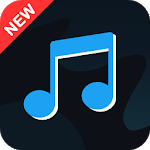 | | |
| --- | --- |
| Price: | Free |
| Version: | 1.0.6 |
| Author: | Music & Game Inc. |
Free Music is an awesome app that lets you listen to millions of songs for free. Free Music also features options like downloading, offline mode, portable player, and much more. If you are looking for an app that does it all, look no further, the Free Music app is here to assist you. The most popular feature of this app is probably the downloading option that lets you scour the Youtube channels, and download songs for free. With a portable Free Music player, you will be able to listen to unlimited songs without having to pay anything.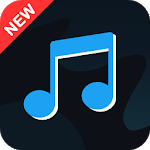 Free Music
Free Music is a free app that supports both iOS and Android devices. It does not matter which phone you are using, chances are it will be supported by the Free Music app, because most versions of older phones are supported as well. Free Music maintains a high rating of 4.5 on the Google Play Store with more than 317,000 unique user reviews. We have skimmed through the user comments, and have found no instances where people reported heavy bugs or major fixes. This means that the Free Music app is completely safe for you to download.
Main Features
Listen Online – If you are not a fan of downloading music from third party sources, your best bet is to listen to various tracks online. The Free Music app makes all of this possible with a nice built-in player. There are literally millions of songs available for listening to. The good thing is that most of them are provided in the highest quality possible. This way you will not have to worry about poor quality audio files.
Download Music – Probably the most popular feature of the Free Music app. You can go to popular websites like Youtube, pick any song you want, and download it with one click. This process is incredibly easy and straightforward and does not require you to complete difficult steps in order to acquire tracks for free. However, please note that downloading music through third-party sources is illegal in some countries, so, please check your laws before using this app.
Player – Free Music app features a nicely developed player that lets you listen to music in offline mode. Sure, listening to music online is entertaining, but it requires a lot of internet bandwidth. If you are a person who does not like to spend his or her internet data on music, you can choose to connect to a wifi source, download music, and listen to your favorite tracks in an offline mode. Additionally, the Free Music player is completely lightweight, which means it will not crash on you, freeze, or shut down unexpectedly.
Conclusion
All in all, the Free Music app represents a complete toolbox for all music lovers. If you still have not downloaded this app, you are greatly missing out. In order to get started, please click the download button located on this page. We always strive to upload the cleanest APK files for our users.