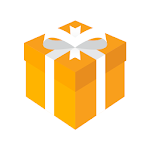 | | |
| --- | --- |
| Price: | Free |
| Version: | 2.2.0 |
| Author: | Fetch Rewards |
Fetch Reward is a money-saving app that lets you scan recipes from your grocery shopping, and upload them straight to the app. This way, you will be rewarded for every purchase you make. Life is very complicated, and so is shopping, why not make this process easier with just a few steps? Fetch Rewards will give you a lot of gift cards, as well as money-saving tips on a daily basis.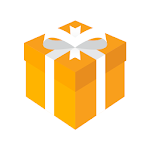 Fetch Rewards
Fetch Reward is a free app that can be downloaded both from Apple and Google Play Stores. It maintains a high rating of 4.3 with more than 115,000 user reviews. At first, we did not think this app was legit, so we took the liberty of going through the comments. Turns out, most of the users are happy with this app as well as their savings, and gift cards received from the Fetch Rewards application.
Make the shopping process smarter. Fetch Rewards will reward you when you buy certain items from any store. Yes, this is not a joke, we mean "any" by every sense of the word. Simple screenshot your receipt, upload it to the application and get the chance to win a gift card. There is also a cashback feature, which can be implemented the same way. There are thousands of products listed in the Fetch Rewards app, and you will be rewarded once you buy any one of them.
You can upload receipts from gas stations, convenience stores, pet stores, liquor stores, local grocery stores, chain grocery stores, drugstores, hardware stores, and so on. There are no limits set to anyone shop, you can upload your receipt from just about anywhere.
Did you forget to scan your receipt? No worries, you have up to 14 days to scan a receipt from the time the transaction was made. Fetch Rewards gives you this possibility because both you and the company benefit from purchased items.
Fetch Rewards does not include a bonus system. This is unnecessary because the only thing the user is required to do is scan the receipt and upload it to the app. Please note that online transaction documents are not accepted, so, always try not to lose your receipt.
User Reviews
"I thought this app was a hack, but after uploading receipts from Walmart a couple of times, I got what I wanted. Money-saving tips are also helpful because the app tells you where you can buy a certain product for cheap. I also won 2 amazon gift cards, $50 each, just by submitting 9 receipts to the app. This app could not be more useful, huge thanks to the Fetch Rewards team."
"Who would have thought that an app like this is actually legit. I had it installed on my phone, and accidentally noticed when I was shopping for groceries. What did I have to lose? – Nothing. I uploaded two of my receipts, and, what do you know, I got rewarded with a gift card. All in all, a nice app, will continue using it for the foreseeable future."