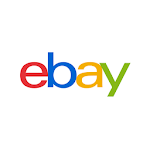 | | |
| --- | --- |
| Price: | Free |
| Version: | 5.35.5.15 |
| Author: | eBay Mobile |
eBay rolled out a new version of the mobile application not too long ago and has been growing in popularity ever since. With the eBay app, you can search, and purchase millions of different items posted by sellers and individuals from all over the world. eBay makes it easy to buy anything, be it a health product, or a household item. There are no shortages of any given item on eBay.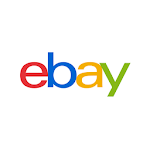 eBay
The eBay app is free and can be downloaded from this page. It's available for just about any operating system including iOS, and Android. The eBay app maintains a high rating of 4.7 on the Google Play Store with more than 3.5 million reviews. This app has been already downloaded more than 100 million times and is being used by more than a million users on a daily basis.
Main Features
Buy anything – There is no shortage of products on eBay. You can find just about anything in seconds if you know how to use the search bar. eBay is one of the biggest marketplaces around the world, and it's very easy to get lost in the sea of information if you don't know what you are looking for.
Sell anything – Ebay presents you with an opportunity to become a seller. If you have a few unused items to spare, simply take a few pictures, and post them on eBay along with nice descriptions. If there is a high demand for those products, you will definitely make a sale sooner or later.
Become rich on eBay – It might sound strange at first, but there are thousands of sellers and resellers on eBay. Millions of people are purchasing different items on this marketplace, why not your items? You can learn Ebay's algorithm and make it work to your advantage. It's no easy feat becoming rich, but with the abundance of products and buyers, anyone can make a decent amount of money.
Reviews – You can leave, and get reviews on eBay from real people. If your product is to a buyer's satisfaction, there is a high chance you will get a 5-star review. However, if you fail to deliver on your promise, a lower rating will pop up, and probably ruin your reputation.
Tracking – The tracking system on eBay is a work of art. You are able to see when/where your package was delivered, how long is it going to take to reach the final destination, and so forth. The good thing is that all of this happens in real-time, and can be tracked accordingly.
Multiple language support - Ebay Supports multiple languages including English, Spanish, Russian, Chinese, and so forth.
Conclusion
eBay itself does not need an introduction, however, we must say that the app is just as good as the official website. It has all the features for buying, and selling, not to mention the tracking system. If you wish to download this app right now, simply click the download button on this page to get started.