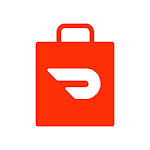 | | |
| --- | --- |
| Price: | Free |
| Version: | 5.67.3 |
| Author: | DoorDash |
DoorDash is a company that delivers food and groceries to millions of American citizens. This company also presents a perfect opportunity for those who are willing to earn some money. If you have some free time on your hands as well as transportation, you are free to sign up at DoorDash and deliver groceries and food to their customers for a price. There are fixed deliveries, as well as custom orders. The amount you will be making greatly depends on the length and time of the order. DoorDash has always been a great company that offers part, or full-time jobs for thousands of employees.
DoorDash Driver is a completely free app that can be downloaded by anyone. Please do not confuse the original DoorDash app with the driver application, these are two completely different things. The DoorDash Driver app supports both iOS and Android mobile operating devices. It maintains a high rating of 4.7 on the Google Play Store with more than 687,000 unique user reviews. We have skimmed through the comments and found no instances where users reported heavy bugs or major fixes. The DoorDash Driver app is completely safe for anyone to download.
Main Features
Be Your Own Boss – There is nothing wrong with working for someone, but nothing beats the feeling of being your own boss. DoorDash gives you the opportunity to pick your own hours and work anytime you like. Since DoorDash orders are usually small in size, every driver is free to pick any transportation method. Be it a bike, car, or a motorcycle, you are most welcome to sign up at DoorDash.
Delivery Driver – Your main responsibility will be to deliver food and groceries to DoorDash customers. There is nothing complicated about this process. Quite the opposite, it is pretty straightforward. When a new order comes in, you are free to accept it if the details seem convenient enough for you. After completing the order, you will be paid either via cash or credit card balance.
Tips – Most people forget about the tips. If you are unaware of this fact, you will be relieved to say that tips make up nearly 40% of every driver's income. For example, if you are making a thousand dollars every month, 400 dollars alone will come from tips. Of course, it depends on the generosity of your customers, but you will still get tipped from time to time.
Working Hours – If you think there is a schedule for DoorDash drivers, think again. You will be completely free to make up your own hours, and come and go as you please. Don't like working for more than 3 hours per day? No problem, remember that you do not have a boss to answer to. The only thing that is required of you is to complete the order you will be assigned to.
Conclusion
All in all, the DoorDash Driver app presents a unique opportunity for all American citizens to earn some extra money. If you would like to try this app, please click the download button located on this page. We always try to upload the cleanest APK files for our users.