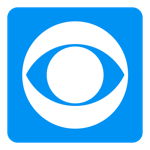 | | |
| --- | --- |
| Price: | Free |
| Version: | 7.1.5 |
| Author: | CBS Interactive, Inc. |
CBS is one of the most popular American television and radio networks ever developed. CBS provides news, movies, TV shows, sports shows, and much more. You can gain access to top-notch products like MTV, BET+, and Comedy Central by signing up with CBS. It only costs $5,99 per month to acquire a CBS membership. However, if you would like to enjoy an ad-free watching experience, you will be required to pay a monthly fee of $9,99. This is not a great deal of money, and most of the users are completely happy with the CBS services.
CBS has recently developed a free app that lets you access all CBS content from your phone. This app supports both iOS and Android devices and is featured both on Google Play and Apple Stores. Windows phone users also have the opportunity to use this app by going to the official Microsoft Store. CBS maintains an average rating of 3.7 on the Google Play Store with more than 148,000 unique user reviews. We were curious about such low ratings and took the liberty of conducting a little research. Sadly, as it turns out, there are still some major bugs to be taken care of.
Main Features
Movies & TV Shows – The CBS network prides itself on the rich content of movies and TV shows. You have to give it to them because CBS has licenses to some of the most popular movies today. You will be able to gain access to popular TV shows like Sponge Bob, FBI, and so forth. CBS also features a championship league streaming, which attracts a lot of sports lovers. In other words, if you are a movie lover, CBS will definitely satisfy all of your needs.
News – CBS This Morning, 60 Minutes, Sunday Morning, CBS Evening News, and 48 Hours are the top news shows featured on the CBS platform. If you would like to stay updated at all times, there is no better way to do this than by getting a CBS membership. You will not have to go through a lot of pages in order to find much-needed news programs, CBS will automatically recommend these shows before they even start.
Radio – This is probably the least used feature of CBS, but it is perfect for radio lovers. CBS features more than one thousand radio channels across the United States. You will be able to gain access to all of them after purchasing a CBS membership.
Free Trial – Some people do not like to pay for service straight from the beginning. If you are one of them, it is completely fine, CBS will let you try out their services for a full week for free. If you do not like what you see, you are completely free to cancel the membership. However, please note that if you choose to go with CBS or forget to cancel your membership, your credit card will be automatically billed.
Conclusion
CBS needs no introduction and it must be said that this app does an awesome job by including all CBS services perfectly. If you are a CBS user, this is a must-have tool for you. In order to get started, please click the download button located on this page. We always strive to upload the latest APK files for our users.