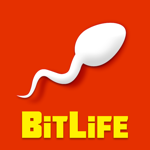 | | |
| --- | --- |
| Price: | Free |
| Version: | 1.17.2 |
| Author: | Candywriter, LLC |
BitLife is one of the most popular simulator games ever developed. With more than 100 million downloads worldwide, you will have the opportunity of meeting a wide range of different players. BitLife gives you a unique chance to build your life from scratch. This means building relationships, making friends, working on financial freedom, and so forth. What BitLife does is simulate real-life situations with amazing precision. You will be the only one in control of every decision in your life. If you make a lot of wrong choices, and your life goes south, you will only have yourself to blame.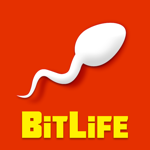 BitLife
BitLife is a completely free game and supports nearly all mobile operating systems. You can acquire this game both from this page and Google Play/Apple Stores. Windows phone users also have the opportunity of getting this amazing game by going to the official Microsoft Store. The BitLife app maintains a high rating of 4.1 on the Google Play Store with more than 762,000 unique user reviews. We have skimmed through the comments, and as it turns out, this game is completely rid of the bugs that were present in the previous version.
Main Features
Choices & Consequences – Just like in real life, BitLife gives you the opportunity to gain control over all aspects of your life. After your character is born, you will immediately start making choices that will shape your life in a unique manner. You will have to choose a place you will live in, develop romantic relationships, make friends, get a job, earn money, and so on. If you make a few wrong decisions, they can be corrected later on in your life. However, if you will get everything wrong, you are facing the risk of dying unhappy. You have to do everything in your power to prevent this from happening.
Die Happy – Your main mission is to die happy at the end of your life. There will be a lot of factors contributing to your happy death. Some of the factors include financial independence, place of birth, residence, relationships, etc. At the end of the game, you will be able to access all data showing your success in each category. You might make a lot of money in your simulated life, but if you have zero relationships, chances are your character will be unhappy till the end of his/her life.
Perfect Simulation – Just like in life, the consequences you will have to face are pretty harsh. In order to prevent this, you will have to be careful not to make too many mistakes. However, if you do not get this right on the first try, there is always a reset button that will allow you to have a fresh start.
Conclusion
Overall, the BitLife app presents a unique opportunity to live the life of your dreams. Sign up for this game now and enjoy the perfectly simulated life. If you wish to get started, please click the download button located on this page. We always try to upload the latest APK versions for our users.