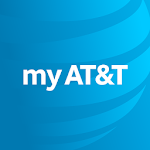 | | |
| --- | --- |
| Price: | Free |
| Version: | 6.7.1 |
| Author: | AT&T Services, Inc. |
My AT&T is an app that lets you manage your mobile account with simple features. Needless to say, this is an official app developed by AT&T and is used for managing user's balance, credit cards, payment history, transactions, and so forth. This app is also used to buy, or upgrade existing services. In other words, this application can manage everything easily when it comes to AT&T services.
This application can be acquired both from this page, and Google Play/Apple stores. It maintains a regular rating of 3.4 with more than 185,000 user reviews. We were curious about such low ratings and took the liberty of conducting a little research. Turns out, there are still a few bugs to be fixed, but the AT&T team promised to resolve everything with the next update.
Main Features
Manage different services – Be it a phone bill, or a new subscription, this application allows you to perform different actions in a simple way. My AT&T app features a lot of options when it comes to managing your account, meaning you will not have to log into the official website every time you want to make a change.
Contact support – AT&T support is always on standby and offers 24/7 support. If you have any questions, do not go to their website, simply click the "Contact" button from within the app, and wait for a staff member to assist you.
Pay bills – It's never been easier to pay AT&T bills up till now. This application makes the transaction process easier. Once you have paid once, your card details will be saved (preferably), meaning you will not have to enter your details every time you want to make a purchase or pay a bill.
Shop – We all know that AT&T features a wide variety of products. The good news is that you can shop straight from this application. No more going through the website store to find your desired items. You can now purchase anything straight from within the app.
Conclusion
If you are an AT&T user, you will be relieved to hear that this application does everything for you. You can automate payments, and make a transaction schedule. If you somehow still have not downloaded this app, go ahead and click the download button located on this page to get started.
User Reviews
"I had not used this app until today, but my friend insisted that I use it immediately. This app is a little on the heavy side but has amazing options. I especially like the feature that lets me pay straight from the app. It was a pain to enter credit card details every time I had to pay a bill. Now I can do this automatically with a few taps on my phone. Thank you!"
"AT&T app is nothing new, I have been using it for years. The official website has a lot more options, however, I like the convenience of paying the bills, and ordering different items from the app."