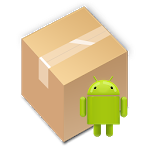 | | |
| --- | --- |
| Price: | Free |
| Version: | 8.6 |
| Author: | Mobile Manager |
Created by Mobile Manager, the APK Installer app is one of the most widely used software for installing APK files. Sure, downloading APK files from official sources like the Google Play Store is a good idea, but not all files can be found on such markets. This is exactly where the APK Installer comes into play. If you have a file that was downloaded from third-party sources, you will be unable to install it by yourself. The APK Installer app allows you to open, edit, install and uninstall any APK file you might come across. The best thing about this app is that it is completely free.
APK Installer is a free app that can be downloaded straight from this page and Google Play Store. It maintains a high rating of 3.9 on the Google Play Store with more than 66,000 unique user reviews. We took the liberty of conducting a little research, and as it turns out, there are no serious bugs, or major fixes present in this application. This app is able to open and install any APK file, as well as uninstall unwanted software. This means that the APK Installer app is completely safe for any device.
Main Features
APK Installer – Needless to say, installing APK files is the main feature of the APK Installer app. It will allow you to access any file's content, installing them instantly. Furthermore, you will be able to edit and uninstall file packages. Sometimes, a game/app cannot be deleted by using a regular uninstaller if it was installed by a third-party app in the first place. This is why you will need uninstalling features.
Backup – One of the best things about this app is that it lets you backup files on an SD card or separate folders. If you accidentally reset your phone or something happens that deletes all of your files, your apps installed through this software will be kept safe in separate folders. However, please note that this feature is not automatically enabled and it needs to be turned on upon installing the app. You can do so by going to the settings menu and choosing the "Backup" option.
Security Manager – The APK Installer app contains a very strong firewall that protects your phone from unwanted viruses and malware. If you happen to download a file that contains a virus, it will be scanned, and removed immediately. However, if you do not want this to happen, please download files from trusted websites only.
Cache Cleaner – Downloading and installing a lot of files often overloads your phone with the unnecessary cache. The APK Installer app also features a cache cleaner that will get rid of hidden cache in seconds. However, please note that all of your browsing histories will be deleted after performing this operation.
Conclusion
All in all, APK Installer is one of the best apps on the market for installing third-party games/apps. If you want to get started right now, please click the download button located on this page. We always strive to upload the latest APK files for our users.